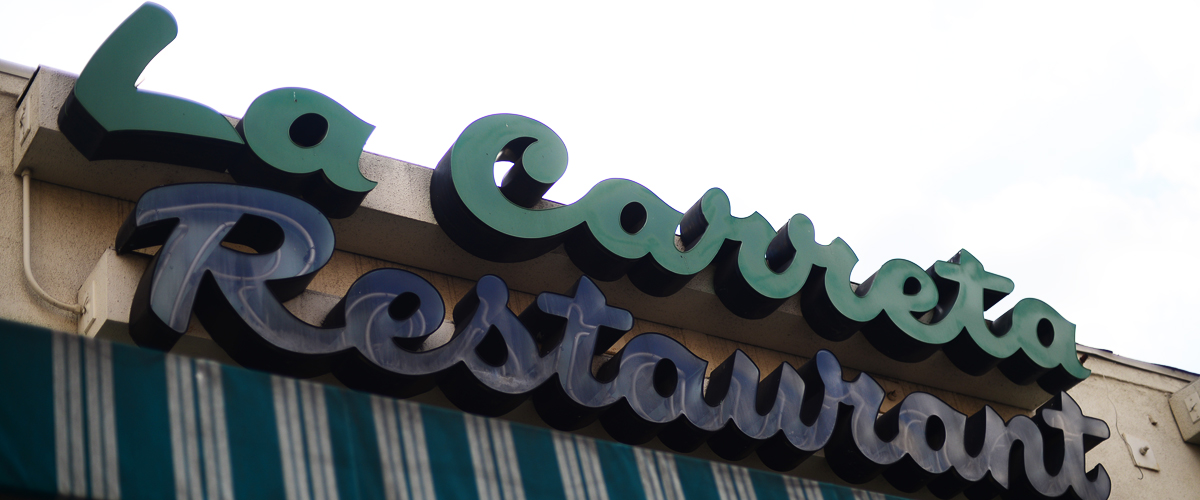 You won't find many big name franchises here.
In East Los Angeles, you can find just about everything you might be looking for. From Laundromats and barber shops to bakeries and Mexican restaurants. What might be a bit more difficult to find, though, are large franchises such as McDonald's or superstores such as Target or Wal-Mart.
While East L.A. appears to be a well-populated area and a popular place to open up shop, it seems that large businesses and franchises are not the places to buy your everyday needs. Instead, residents turn to small businesses where they receive warm welcomes and quality service.
"I was interested in have some business, I was usually a homemaker. I treat my customers like my family; they like that," said Maricela Robos, owner of La Carreta Restaurant. As an alternative to being a homemaker, her business reflects that type of atmosphere. "We know our customers, so we make the food the way they like and not the way we do our stuff. We take care of each of our customers differently, so we treat them like special people."
Robos went on to elaborate that it is this type of customer service that keeps her customers coming back to her restaurant. Nearly all of her customers become regular customers, and the more they come in for a meal, the more she and her staff can customize their dining experience. "I get to know them on a personal level, which makes their experience better as well as gives both of us the benefit of knowing exactly who we are talking to. That sort of care makes us different from big name restaurants," said Robos.
Quality customer service is one of the main factors that stands out in local businesses, according to Robos, but what also makes a difference is the quality of the food they are serving. Big name franchises such as King Taco or fast food chains are able to serve a larger number of people because they sell their food at lower prices. According to Robos, these businesses are able to sell at lower prices because they are not selling the highest quality of food available.
Though Robos points out the difference food quality between local restaurants such as hers and fast food chains, she has positive thoughts towards more chains opening up shop in the area. "That's a good thing because they bring more people to our area and see us as a business. People always like to try different things, so the more business, the more customers for everybody. You never know, you might find that specific dish done just way you like it, too."
Success in small businesses are not just in local restaurants, but in other services as well. Not too far away from La Carreta Restaurant is Jauritos Barber Shop, a place that is constantly busy with haircut appointments from residents of the surrounding neighborhood.
Andrew Romo, a high school student at Woodrow Wilson High School, has been a customer at Jauritos for about two years.
"I've been coming here because they give good haircuts and they give good customer service. They're always good with their workers, " he said. He was getting his haircut in preparation for his high school's winter formal.
What Romos emphasized was how well the staff at Jauritos knows him, especially because he gets his regular haircut about every week or every two weeks. "They know me here. Every time I come they already know what kind of haircut I'm going to get. I also always wait for Juan to cut my hair because he's the first person to cut my hair so I just always trusted him."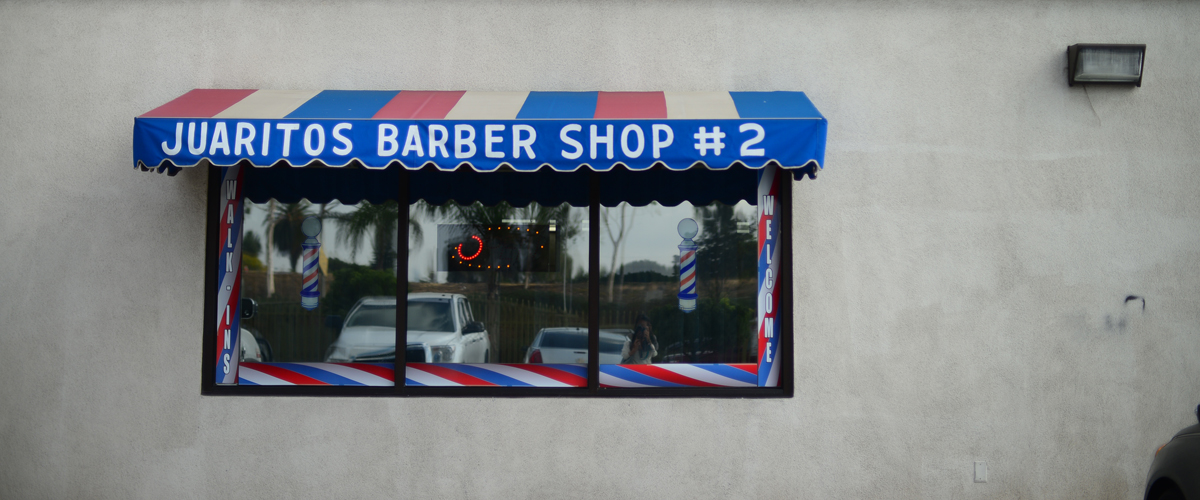 Jauritos Barber Shop works to really know its
The businesses of East L.A. don't just give its residents good service, but the neighborhood also provides an environment that has been useful for outside businesses to move into. Jen Smith, owner of Full Moon Pickles and Catering, originally opened a kitchen in Pasadena, but eventually relocated to East L.A.
easel.ly
"This neighborhood has been a great place for my business. It's a great location since it's near the highway, and it's also a place where my workers feel safe to come into every day. I have one employee, who is originally from the area, and it's nice because he can show me where he grew up, and what's changed since he's been here. It makes everything feel more personal because we're working with the community," Smith said.
Small businesses have proven successful in East L.A., where it's all about quality service, customer care, and truly being part of the community that makes them who they are today.