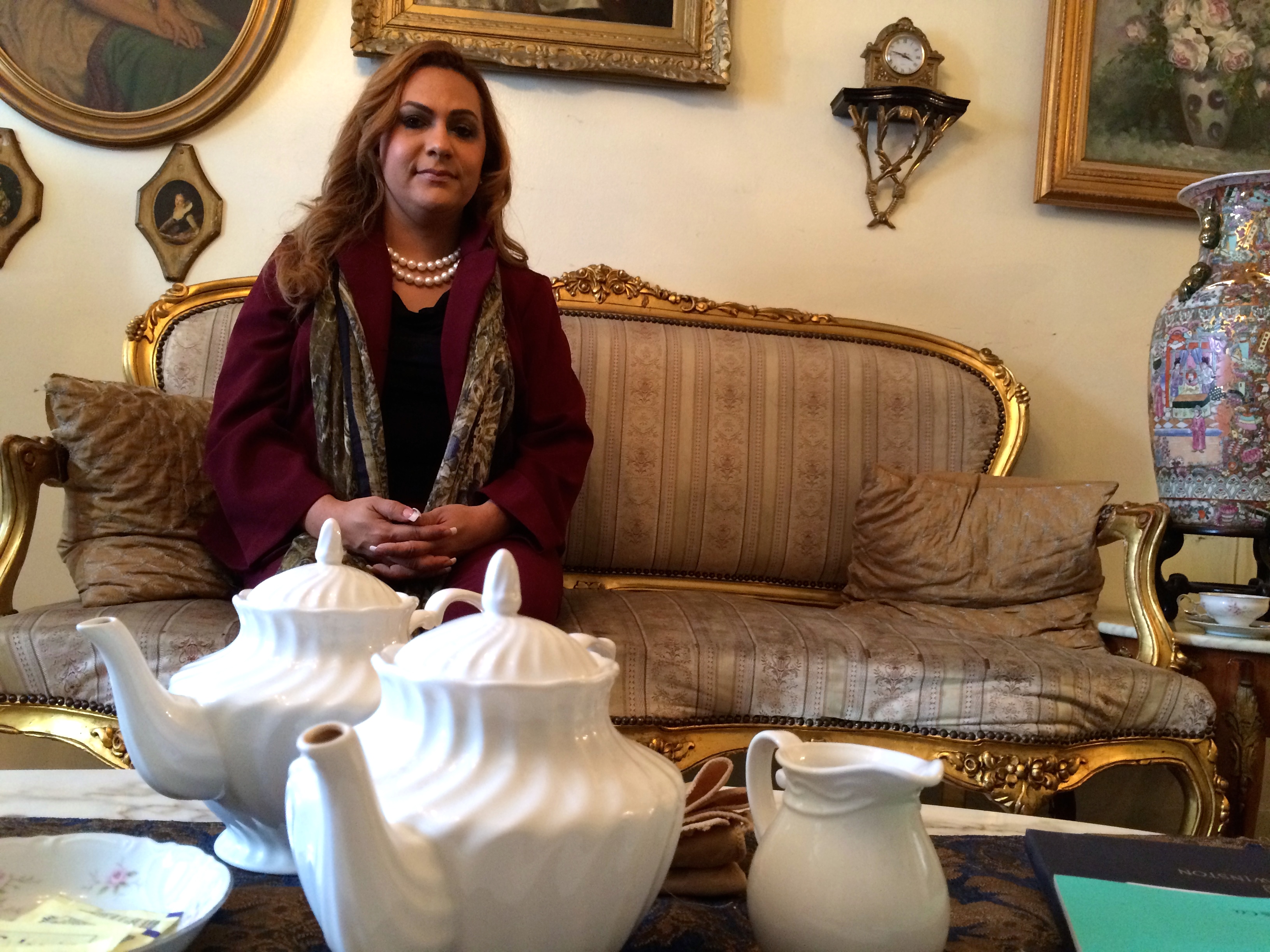 She stands by her community, through thick and thin.
Walking up to the apartment complex where Queen Victoria Ortega lives, you would never expect her home to look like a palace. "I'm in the projects," she admitted.
The whole complex is painted a deep orange that isn't exactly easy on the eyes. But stepping inside the small apartment she has lived her whole life will take you back to another era. Intricate antique furniture perfectly compliments the old fashioned artwork hanging on the wall. The dining room table is beautifully set for ten people and she sits on the sofa, teacup in hand and pearls around her neck.
"I use it as a tool to start conversations and for people to feel welcome," she explained.
Queen Victoria Ortega was born Victor Martin Ortega. At the age of twelve she was positively certain that she was a transgender person. However, she explains that she knew she was different long before then.
"I would say in kinder that I knew I was different," she recalled. Over the next few years, she put the pieces together in her head. "When I was five I identified that I was different and I knew I had to hide it," she explained. At age twelve she found out what being transgender meant and after a great deal of research she knew that she was meant to be a woman.
However, some may wonder why she chose to name herself Queen Victoria. "The name came about both because I admired the people I named myself after, Queen Victoria and Queen Elizabeth, but the sense of duty they had to their country," she said with a smile.
"My family has always been very active in the communities we live in," she explained. She described her sense of duty to her community as a legacy that she inherited from her mother and father. Her parents, she said, were held in high regard in the community and that is part of the reason why it was not too difficult for her when she came out as a transgender woman at the age of fifteen. "Out of respect, I don't think people gave me quite a hard time to be honest."
Perhaps what she is best known for in the Boyle Heights community is The Royal Court. Founded in 2007 she described it as "a non profit organization whose mission is to create change through building community, artistic expression and economic empowerment."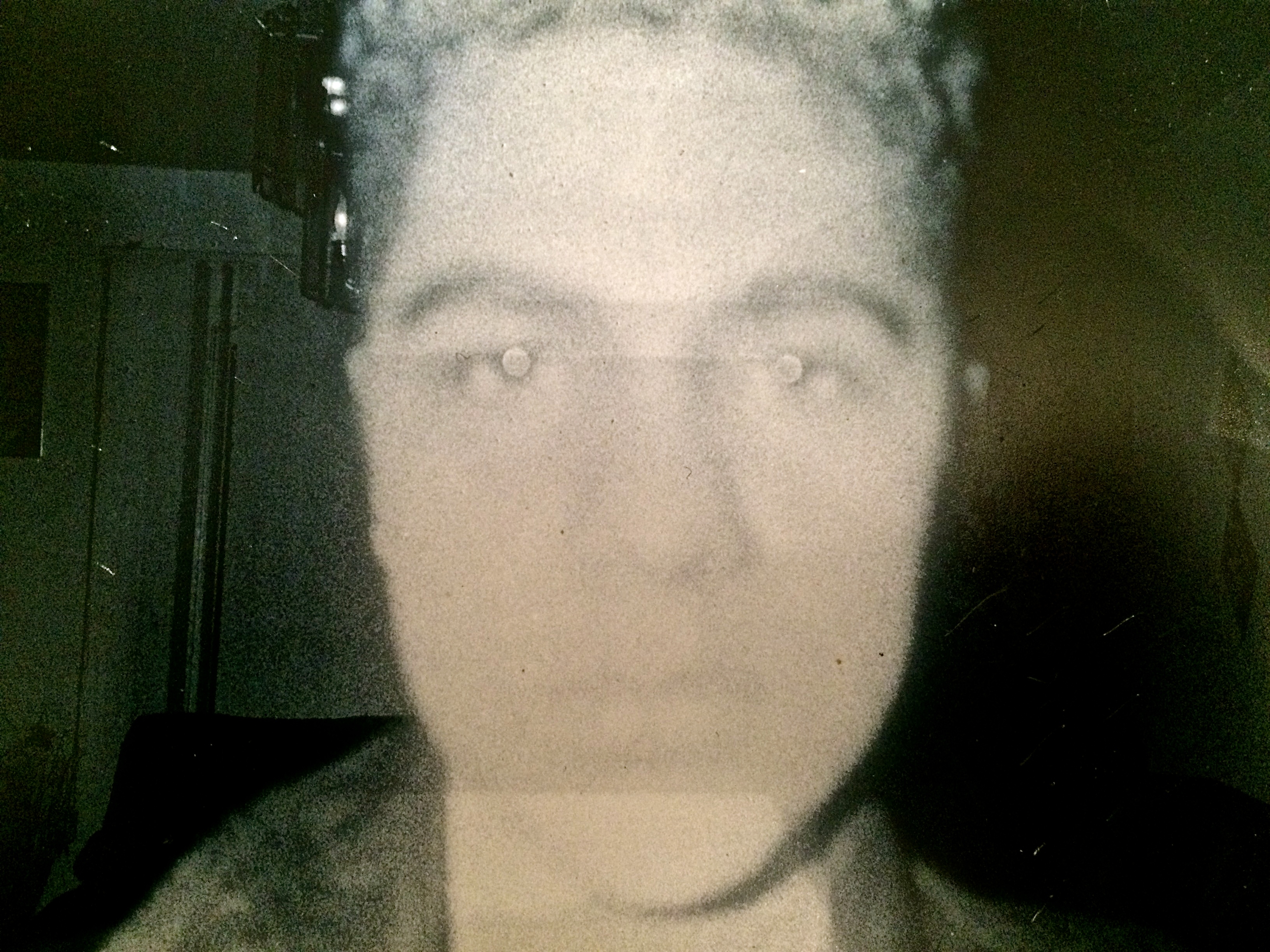 Queen Victoria before she began the transition to become a woman.
In terms of artistic expression, they have many events, including drag shows that they usually "leverage to have a message put forth." They also aim to help people "feel that their voice matters," by engaging in leadership capacity training and organizing.
The Royal Court is made up of a core group of women who use titles, she described as a "meritorious reward." The title you are given depends on how many events you have organized for the community and how long you have been a part of this particular community. The court functions as a democratic constitutional monarchy, she explained. "We have a parliament, people get to vote and legislate," she explained.
Some of the issues they address involve the educational system in Boyle Heights and health care coverage. However, the Royal Court isn't all work and no play. "Who doesn't want to wear tiaras?" she asked while laughing. The organization gives all the money they raise to non-profits who are focusing on expanding LGBT issues.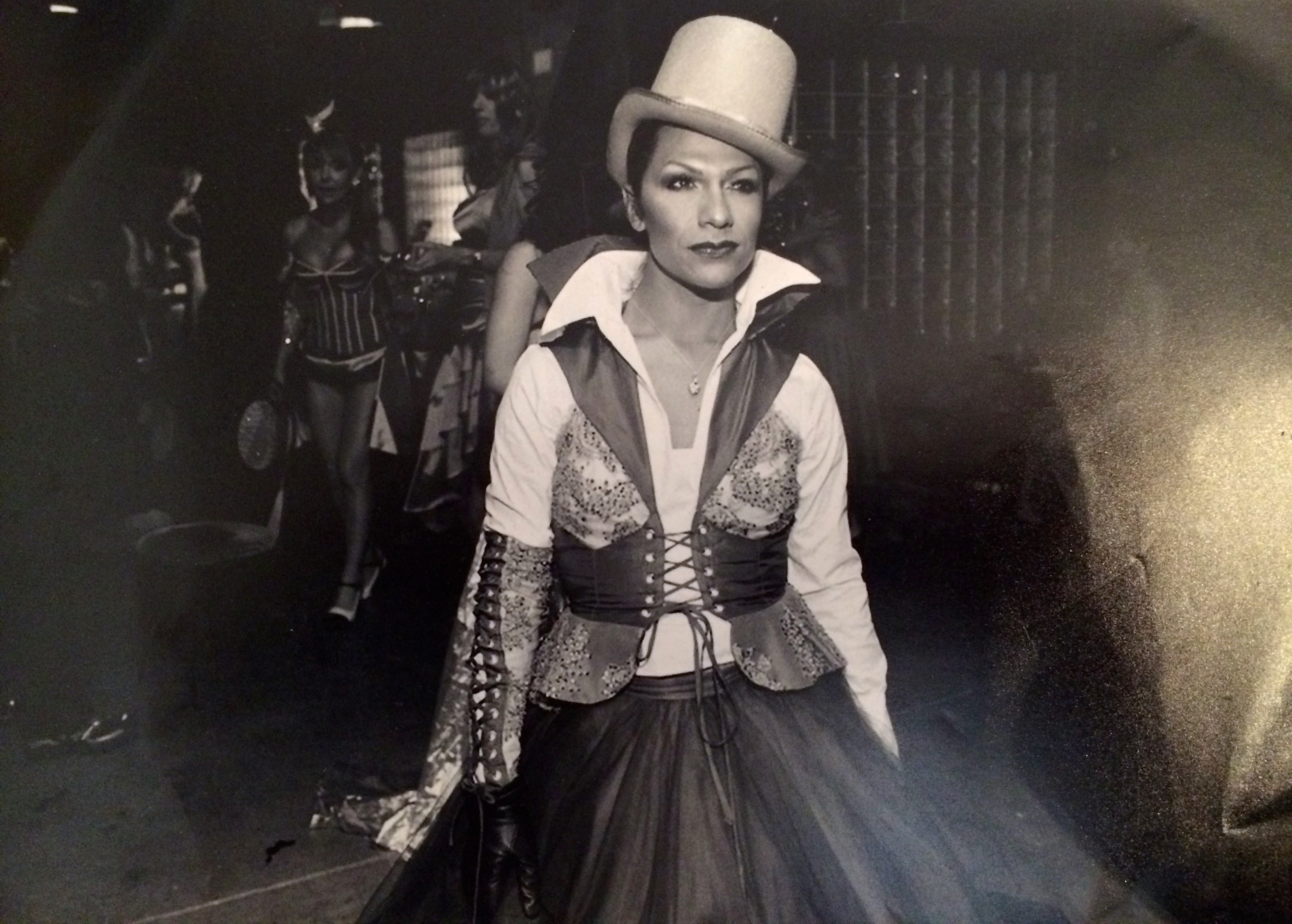 Queen Victoria modeling at a runway show.
When asked about the discrimination she faced growing up transgender in Boyle Heights, her answer may be surprising. "That's the ironic part," she said, "because people would assume I grew up in the hood, and I still live in the hood." But she emphasizes the support she has received from her community. "I've been very well supported by the community, it's a place that I don't ever want to move."
She opened up about the discrimination she has faced outside of her community. "My discrimination has been more around school," she remarked, "and integrating into the work force." Working in LGBT non-profits since she was seventeen, she explains that she has perhaps faced the most discrimination from gay and lesbian individuals. "It's been my laud in life to push LGBT organizations… to be truly inclusive and representative of the trans part," she explained.
Queen Victoria emphasized that those who identify as transgender, have the capacity to all types of work that are not always offered to them. "We can be executive directors, we can be case managers, we can be psychologists, and we can be lawyers." Her end target to help the community she loves and appreciates so much? "My long-term goal is actually to run for office," she proudly stated.