Becoming an American citizen doesn't make someone feel like an American, but living here illegally doesn't stop someone from becoming a proud American.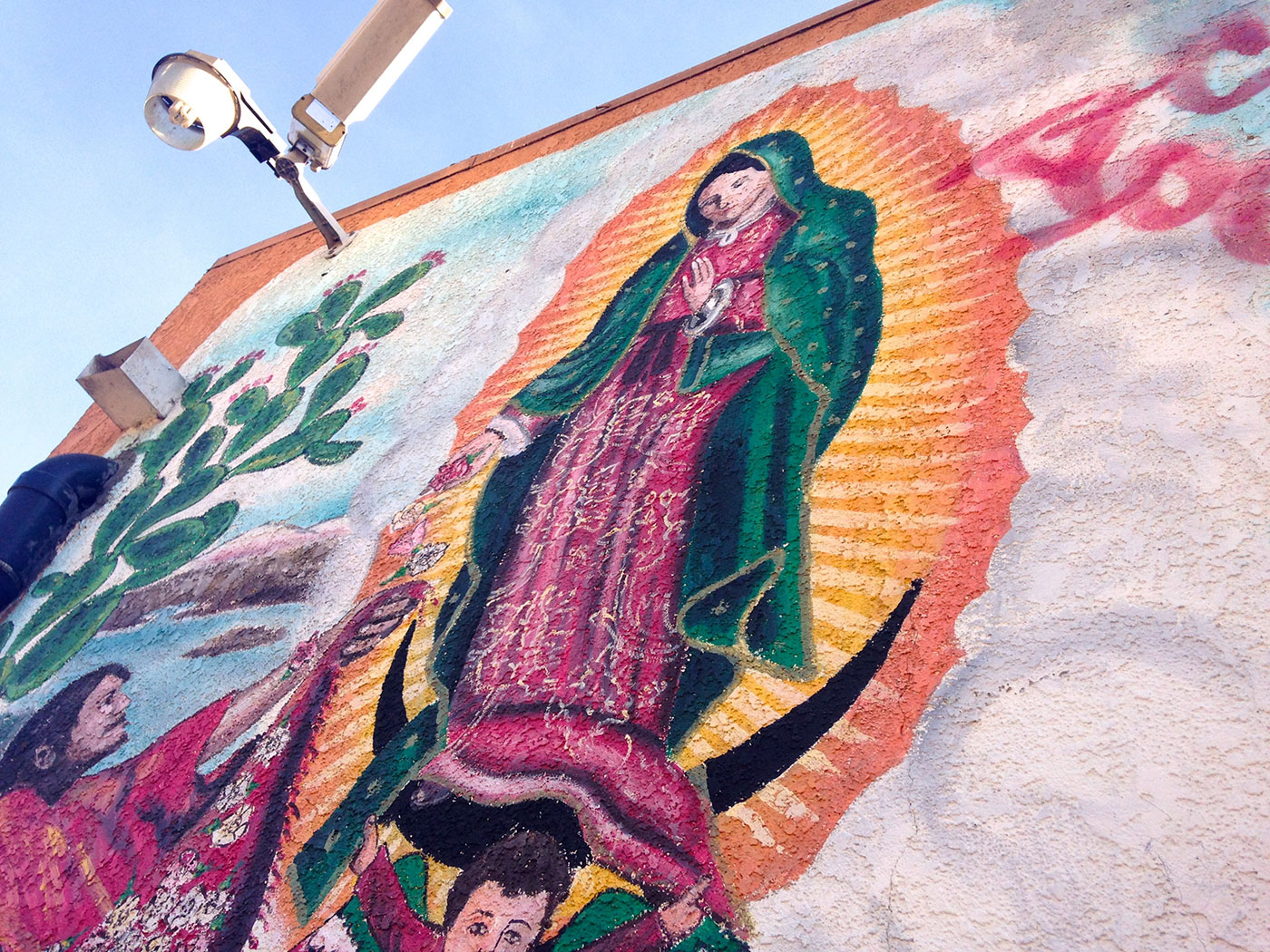 Cars bake beneath the blazing Southern California sun. One man sits comfortably inside his black Volvo with the air conditioning on full blast, while Javier Macossay Hernandez uses an old rag not to wipe the sweat dripping from his brow, but to dry this customer's rearview mirrors. He's only one of two employees at the family-owned car wash this Saturday, so although temperatures are reaching almost 100 degrees, he can't even think about taking a break to cool off.
"I'm not thinking about how hard I'm working-I'm thinking about where this work will get me someday."
Stressful days like these are nothing new to Hernandez, who currently works two jobs while studying engineering at California State University, Long Beach. His cousin owns the car wash on East 3rd Street, just a couple blocks away from the home where he now lives with his parents and two older sisters. There isn't much space, but after spending the majority of his life in Monterrey, Mexico, Hernandez is thankful for what his family has in Los Angeles.
Hernandez and his family moved to the United States when he was 14-years-old. His mother missed Monterrey deeply, but she knew her children would have access to greater opportunities in America. So the family packed their bags and moved in with some relatives in Los Angeles.
The Hernandez family is not alone in their decision. One in every 10 Mexicans immigrates to the United States, according to a Pew Research Study. The majority of these families also choose to stay in the U.S.
Morris Levy, an immigration and public policy expert, says immigration reform is contentious amongst Americans mainly for economic reasons.
"Those who oppose immigration reform in general are concerned about heightened competition U.S. citizens or legal residents might face in getting low-wage jobs. Supporters counter that in fact reform makes it less likely that citizens will be undercut by undocumented immigrants working for less than the minimum wage."
Javier moved from Monterrey, Mexico to Los Angeles with his family before attending college.
Some citizens oppose the idea of allowing Mexicans to come to America to work for a few years only to go back home, as this could negatively impact the job market. But people like Hernandez hope to spend their entire lives contributing to the American economy.
"My mother always said 'you've been given an opportunity to get a great education so work as hard as you can so you can better yourself'. So I did."
Upon entering high school, Hernandez realized he would have to work twice as hard as everyone else, since he didn't grow up learning in English and occasionally still struggled to overcome the language barrier.
"They expect you to just understand everything so quickly even though it's a whole new world to you. It's a lot to get used to in a very short amount of time, and that's something American students will never understand."
But the hard work paid off, and Hernandez graduated as Valedictorian of his high school, meaning he could take his pick from several top universities upon graduation. But Hernandez had a different mission in mind.
"I didn't want to do the same thing everyone else was doing, and I always knew I wanted to become a missionary at some point, so I decided to do it before going off to college."
Hernandez spent a year living in a monastery in Mexico City. He had very basic living conditions, little access to hot water and had to practice a day of silence every Monday.
"The silence was the hardest part because I felt I couldn't be myself. But I am so much more grateful for simple things now. I'm so thankful for food that I can't even think about whether it's good or not, because just having access to food is enough for me."
After spending a year in missionary training, Hernandez decided to begin the college application process. He was accepted to top universities in Mexico and America, but ultimately believed a degree from a school in the States might hold more value than a degree from a Mexican university.
"When you graduate from an American school…it seems worldwide. After you graduate from a college in the U.S. you can easily get a job in another country."
Despite living in the U.S. for six years now, he still feels the cultural differences between himself and his peers every day.
"I feel a foreigner [sic]. The only place I really feel at home is my hometown. Even when I've travelled to amazing places in Los Angeles, I still don't get the feeling like the feeling I get when I fly over Mexico and I see the mountains…that's when I'm happiest. That's when I know I'm home."
Hernandez is either working at the car wash or going to school every day. He knows he wouldn't have to work as hard if he went to school in Mexico, but he's confident the work will all be worth it someday.
"I may not feel at home now, but I know I can put in the work and someday provide alternative energy that can benefit the Mexican economy. I don't want to just go back home someday-I want to help my home."