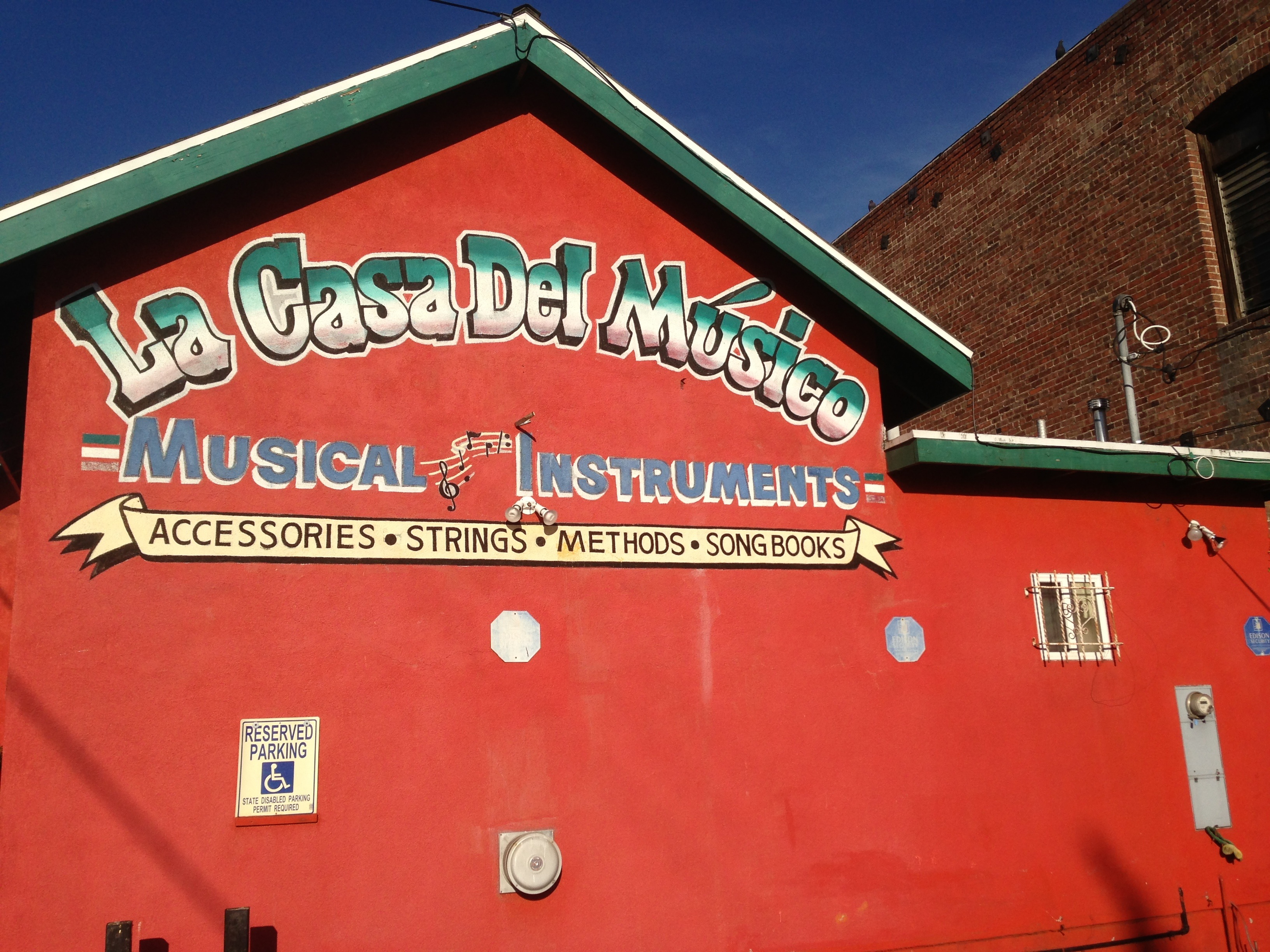 La Casa del Músico, which translates to "the house of music," is crowded with instruments hanging on the wall and from the ceiling. Glassed-in displays hold an assortment of musicians' accessories — strings, tuners, straps, picks and more.  The counters are stacked with CDs made by famous and not-so-famous musicians.  The crowded floor space is filled with racks of instruction books and music collections, ranging from mariachi to ranchero to jazz to rock and roll.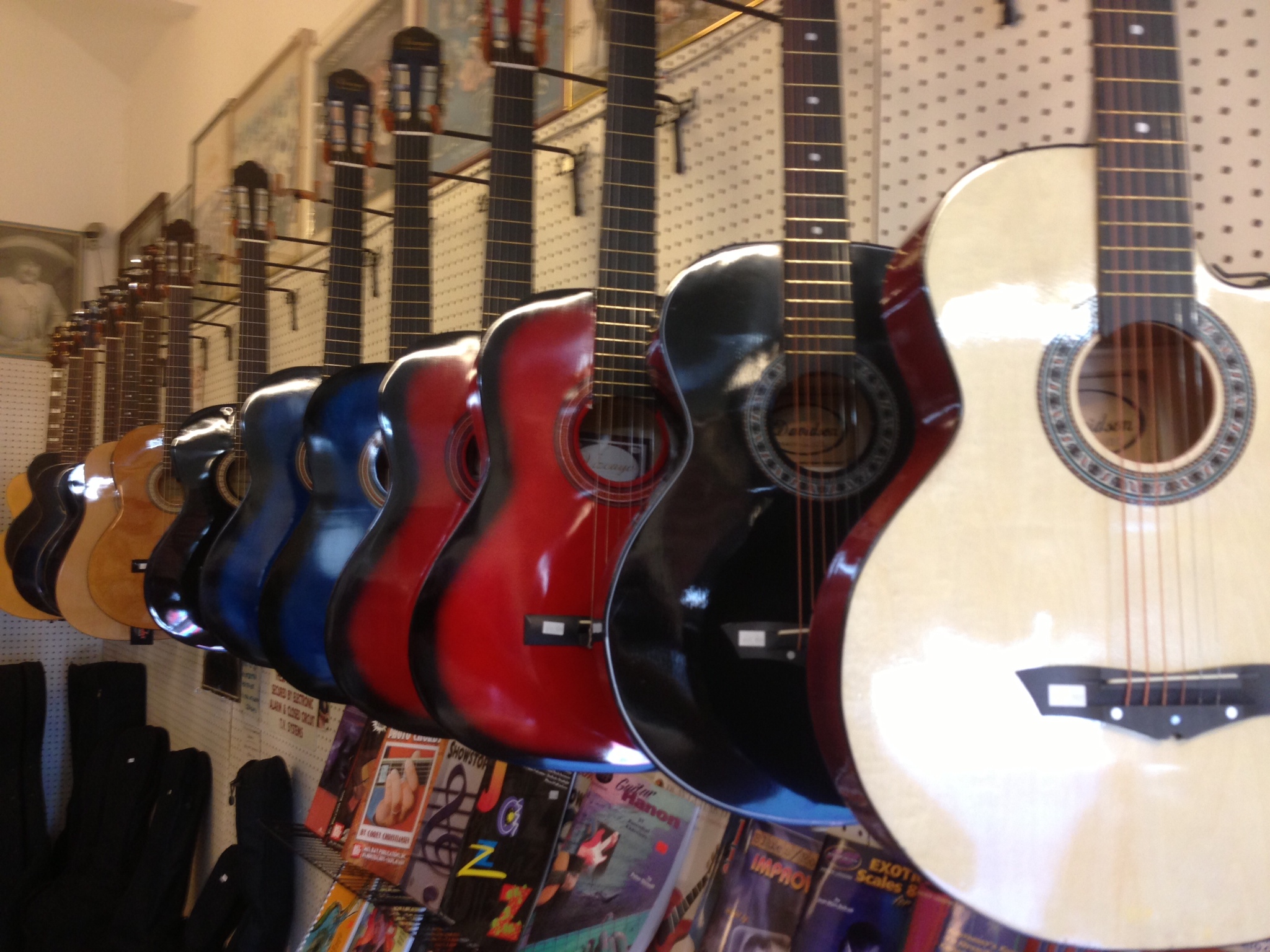 Where the walls lack instruments, they are plastered over with signed photographs from every musical group that has visited the store over the last three decades. Decades ago, Ruben and Margarita Ortega started their music business selling CDs at a small stand near Mariachi Plaza in Boyle Heights.  The musicians who gathered on the Plaza started asking for strings for their instruments. The Ortegas subsequently opened a general store near the Plaza, and in 1979, they converted it to La Casa del Musico.
La Casa del Musico has been a Boyle Heights staple ever since and has continued to bring spunk and character to the community.
I like walking stopping by and checking it out on random days even if I am not going to buy anything. It's an inspiring place that really gets my creative juices flowing — Boyle Heights resident Tino Rivera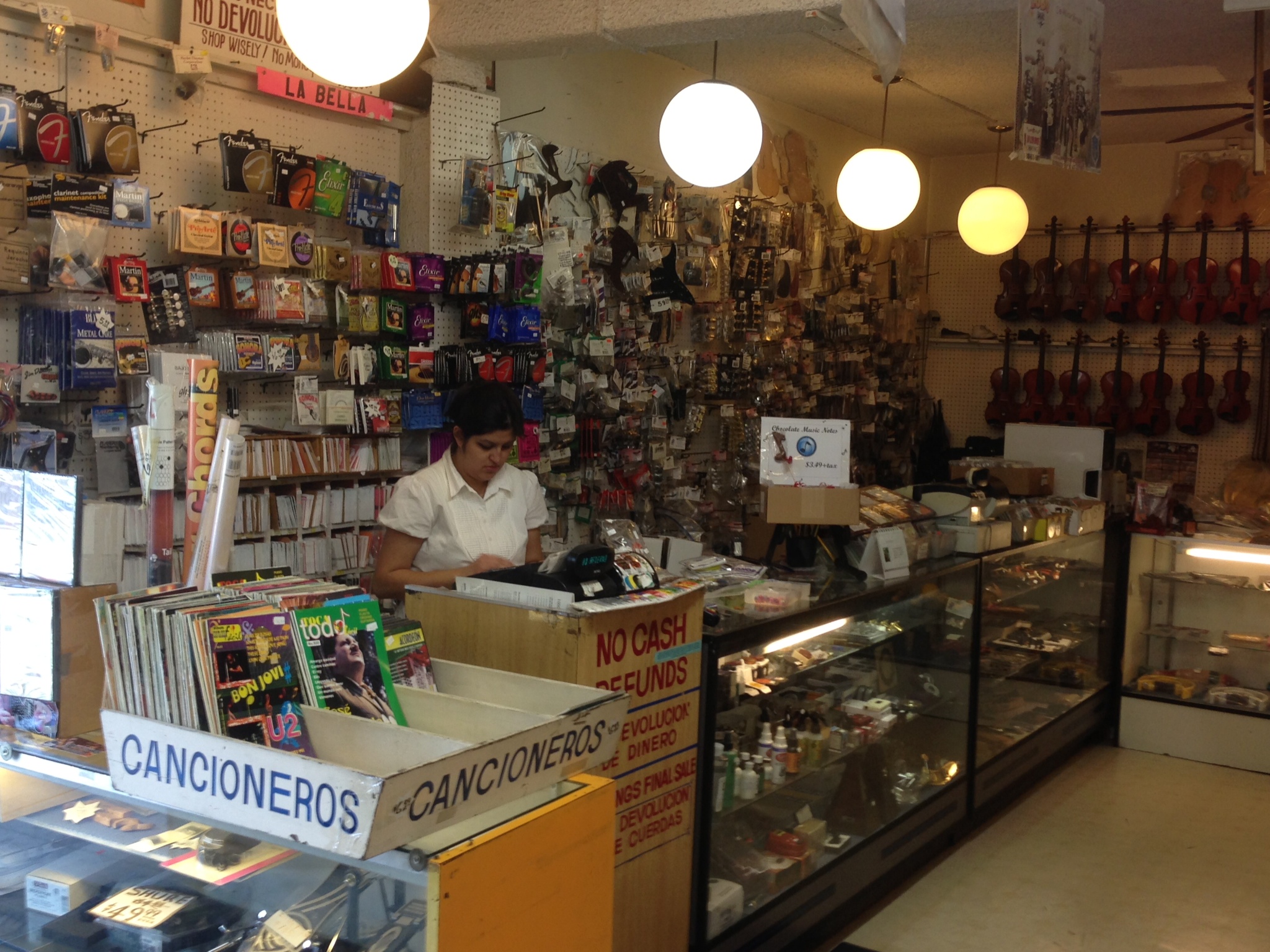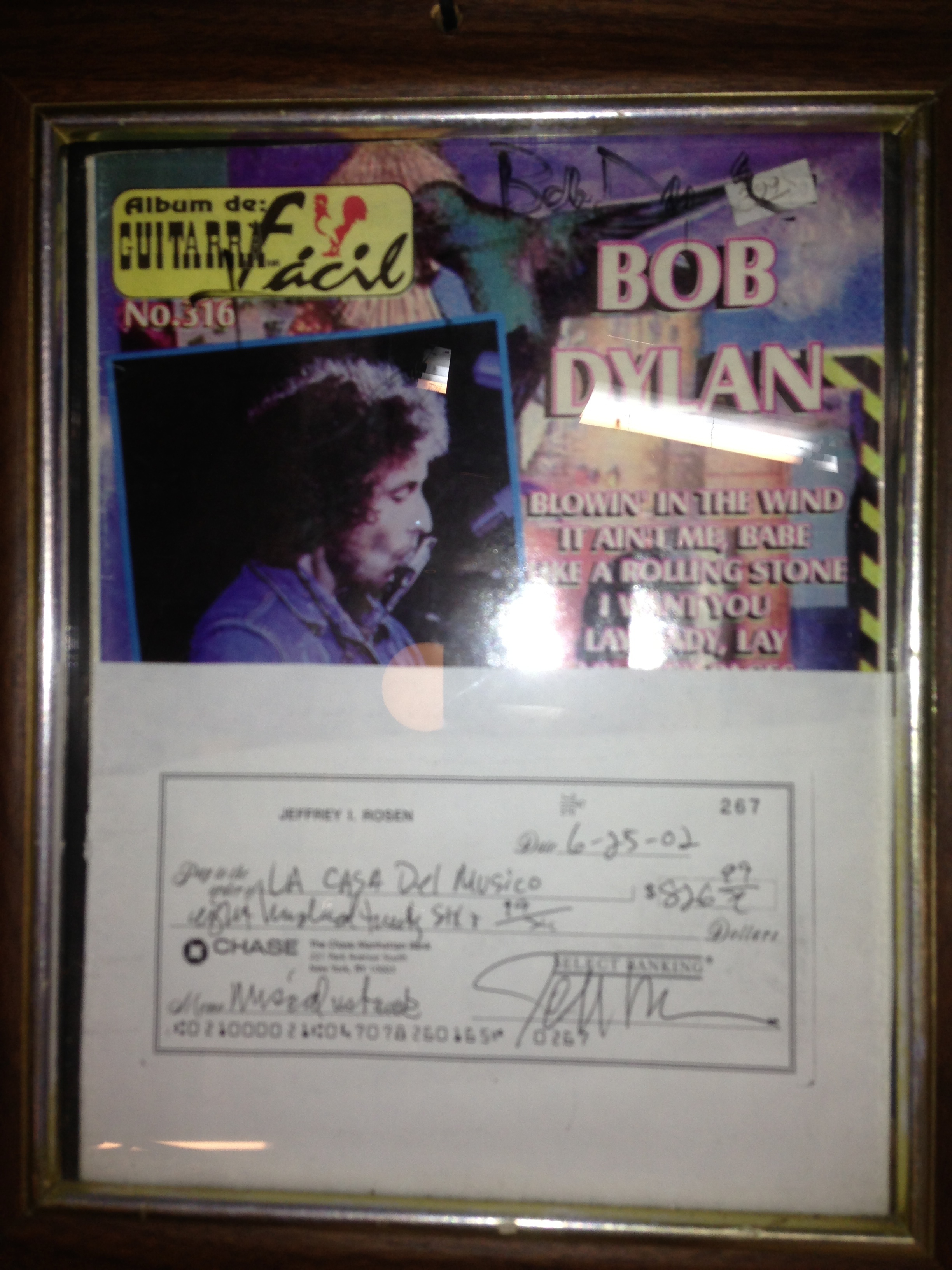 Ruben Ortega, 77, sold La Casa del Musico in 2012 to Noel Jaramillo after owning the store for the last 33 years.  Sergio Ribera, a local mariachi, has been one of the store's most steadfast supporters for the past twenty years.  The store is convenient, he said. "We need a store here in the plaza so we can buy what we need when we need it," He said.
"Owning this store has been such a blessing. The people I have met and relationships that have been formed are what make it all worth it," said Jaramillo. In 2002, Bob Dylan, the legendary folk rock singer and songwriter, was in Boyle Heights shooting the film "Masked and Anonymous."  The famously private musician sent his assistant ahead of time to let Rubén Ortega know that he was coming. Ruben Ortega said that Dylan saw a guitar, picked it up and sat on the floor playing. Later, Dylan bought a saxophone. The Ortega's still have a copy of the $826 receipt on a wall.
The store is a Boyles Height institution and provides a mutually beneficial relationship between the mariachis and Jaramillo.
40 percent of our clientele is the mariachi, so they definitely play a huge role in our success. There are also people from bands and school bands that come and buy our instruments as well — Noel Jaramillo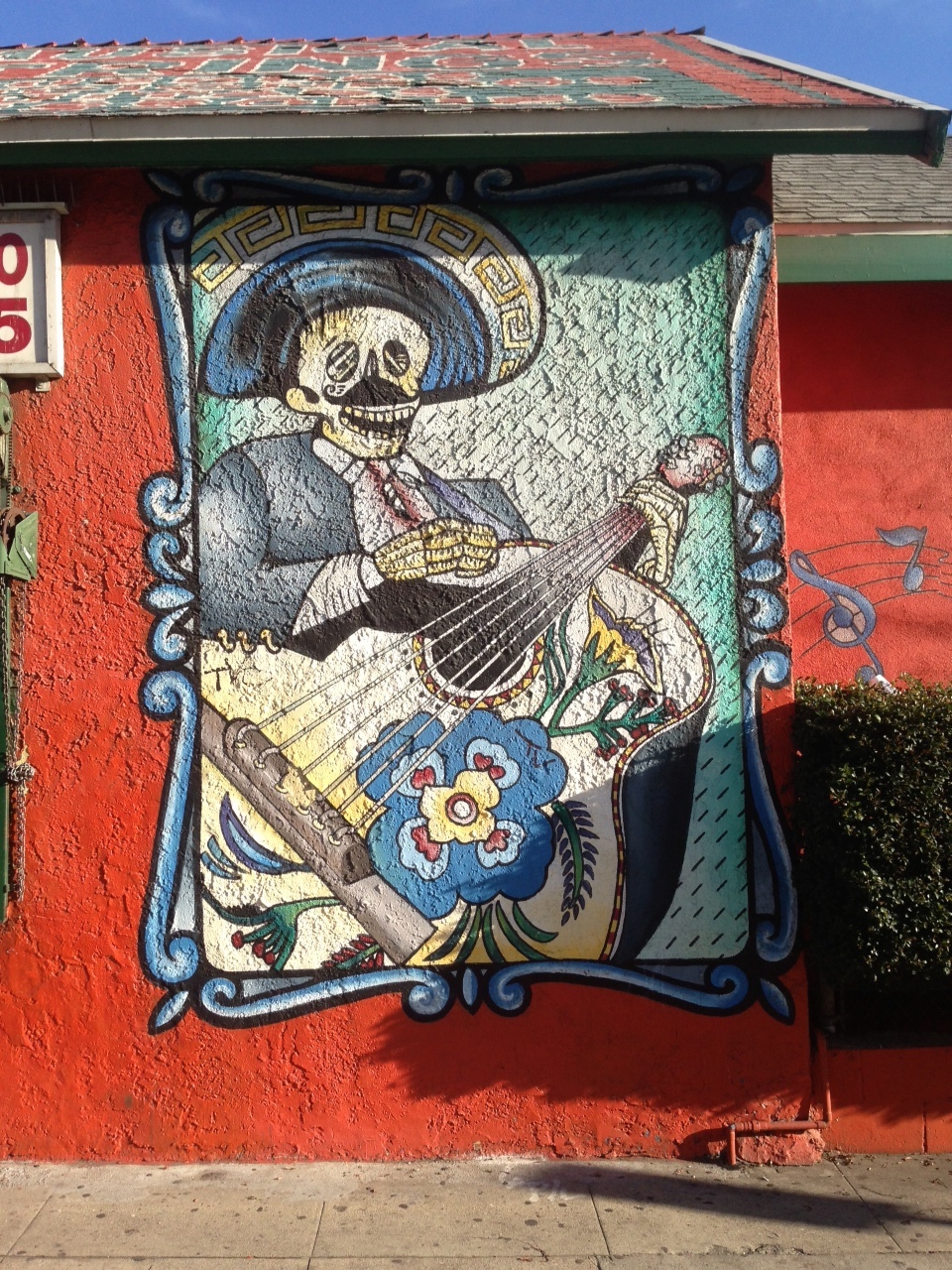 The neighborhood landmark made a seamless transition faze after the Ortega's decided to sell their crown jewel two years ago.
"Many residents and mariachi musicians were concerned when La Casa del Musico's ownership changed, but it has remained the same and is a reliable and homey place for people to buy and play instruments," said Boyle Heights resident Maria Dominguez.
The overall vibe and history of the store make it special, because while it might not have the most cutting-edge instruments, it feels timeless and that is rare nowadays. The store has given something important to the neighborhood as a whole, not just to the musicians, he said.  "They stand as a model for a business that invested in the community by staying in the community," said Jaramillo.