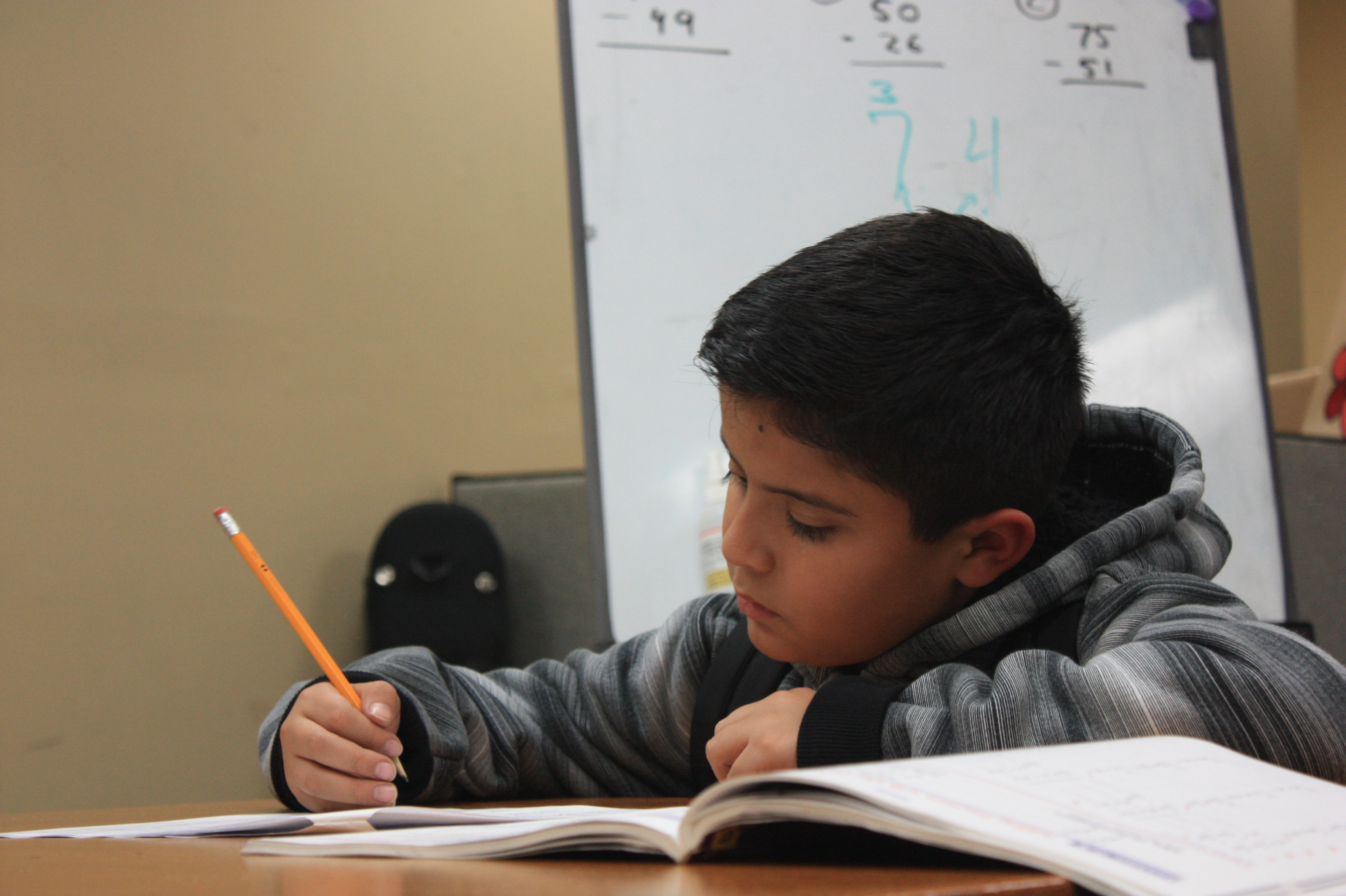 Southern California Educational Services, a tutoring service on 3rd street, empowers students in East Los Angeles to succeed in school. The owners of the operation are Darren French and Bob Proctor. The two envisioned the business after fearing loosing their jobs at Los Angeles Unified School District.
"We were both ESL teachers for the LAUSD adult division. A couple of years ago, they dismantled it. Darren started the tutoring service. And I had an idea to offer classes to help immigrants pass their citizenship test. It was fear of not having a job. When we got our jobs back, we kept the business. We are doing well now but before it was really tough," says Bob Proctor, co-owner of SCES and tutor.
This organization is one of the few of its kind within miles of their office. Tutoring services have become franchises. Kaplan and Sylvan are examples. These businesses, with the price they charge for their services, only work in more affluent communities and not areas like East Los Angeles.
"As a business, tutoring is really hard to make money. The bigger companies don't come to this area just cause its not as profitable for them. This community does not have enough money to spend on this stuff," says French.
SCES's primary customers are "in-betweeners," people who are not in poverty but also not affluent. Therefore, they offer low cost tutoring to accommodate the income of their customers and to stay in business.
SCES offers multiple tutoring services 7 days a week. One service they offer is one-on-one tutoring.
"If they are struggling with math, we will focus on that for an hour," says Darren French, co-owner of SCES and tutor.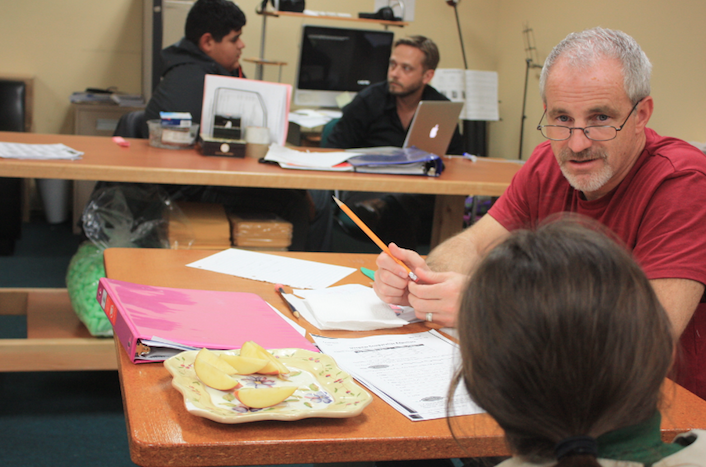 The tutoring service helps kids of all ages, from the 1st grade to high school. About thirty students come in for sessions each week.
"I like that we get to draw and play together. I get my homework done so I can play with my cousins at the house," says Ayla, 3rd grade student.
SCES also offers group-tutoring sessions, which are less expensive than the one-on-one sessions. During these sessions, students are scattered around the room and individually work on their homework. French and Proctor work with them when the student asks for help.
Ayla, 8, comes in for group-tutoring on Tuesday nights. Her tutoring sessions help her feel like one of the smartest ones at school.
"When I come here, I work on my math. We do timed tests. They helped me pass my time tables," says Ayla.
Check out the audio slideshow on the right to learn more about the group tutoring session.
After teaching in this area for 8 years, French finds students are not the only ones having trouble in school. French says parents have a hard time too because they do not understand the educational system in the United States which is one of the reasons they bring in their child in for instructed tutoring.
"Most of my teaching experience has been in the adult division of LAUSD. I see the challenges they have. They come into their child's classroom and have no idea what to do. They talk about their kids failing classes and not performing and they are at a loss," says French.
SCES teaches parents to work the educational system.
"We teach them how to work with the principals, how to communicate with the teachers, and how to understand what is expected of them and what is expected of their kids," says French.
French and Proctor have also created several products focusing on specific subjects. The last book they wrote is on prepositions. These are discrete, targeted products. The products come can come as books, video or audio. They believe it is important to cover all learning styles, especially for ESL learners.
"Everything has to be taken care of. Especially for ESL learners, they have to hear it, they have to read it, they have to see it," says Proctor.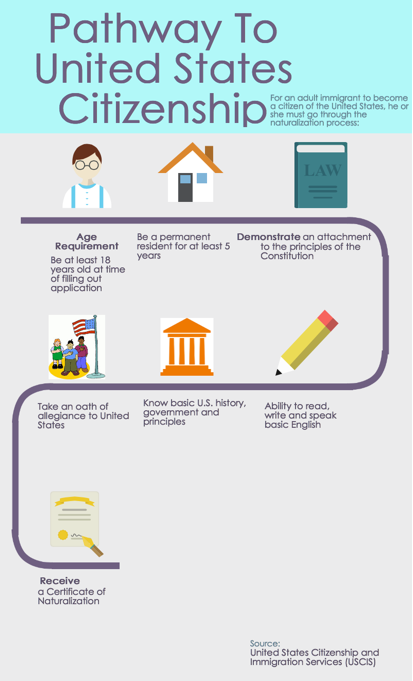 The co-owners also wrote a book and a CD about how people can pass their naturalization test. Students use the products during the weekend classes.
Some students come into the citizenship classes without knowing any English or interview skills. These immigrants may come to class for a year to work on their English skills before they can go in for a naturalization interview.
French and Proctor say the class is going well and helping them survive. Participants, most over thirty years old, like the classes because they are killing two birds with one stone. They are learning English and gaining citizenship to this country.
Take a look at the pictures to the right to learn more about the naturalization process and about the different tests that must be passed to become a citizen.
French and Proctor hope to expand their business and hire more tutors. But they say they need to create more products and continue their citizenship classes before they try to expand. They have confidence they will reach their goal.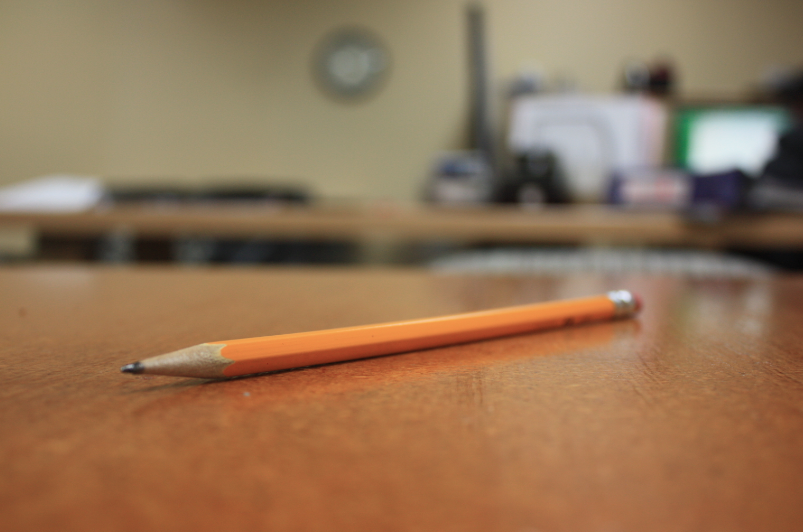 Hispanics have one of the highest dropout rates of high school students. But the number has been going down every year since 1990, according to the National Center for Educational Statistics.