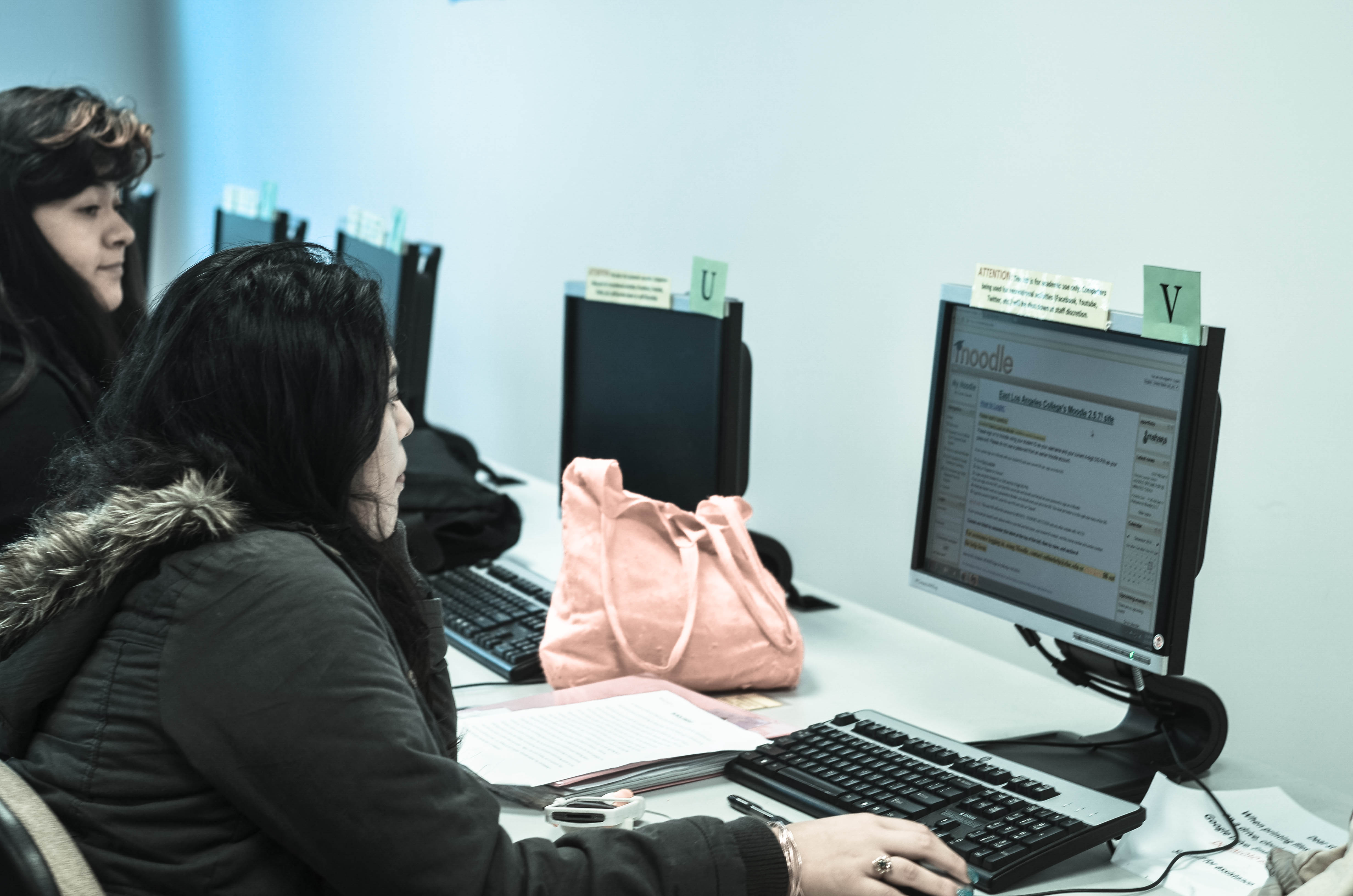 The Los Angeles Community District team ditched the traditional ways of registering for classes and transitioned to an online system that will benefit both staff and student more efficiently.
Most college students have access to their university's online portal that allows them to view their grades, obtain syllabi, submit homework and receive announcements. This is not the case for the students at East Los Angeles Community College.
ELAC still operates through a traditional, systematic approach—the paper-add slips—for registering for classes and its 40-year-old student information system (SIS) called DEC is written in a programming language (CORSOL) that is older than the Internet.
The run down and out-of-date SIS DEC is a hodgepodge of independent modules that need to be access through separate log-ins, leaving the system inefficient and slow for the current tech-savvy generations. The search for a new SIS invest became pertinent for both students and faculty in the nine colleges in the Los Angeles Community College District (LACCD), which includes ELAC.
"The legacy system simply cannot perform all the functions needed, especially [due to] state requirements to improve student access to information and counseling that will enable them to move more quickly and efficiently toward their goals, whether vocational, certificates, AA degrees or transfer," said Kerrin McMahan, an ELAC dean of academic affairs.
In light of this, earlier this year, the LACCD approved the purchase of the new SIS, Oracle PeopleSoft Campus Solutions—the successor to DEC.
PeopleSoft Campus Solutions is expected to be composed of five main modules: academic advising, admission and records, financial aid, student financial records and student records.
"The different modules will each be launched one at a time, but each module will be launched simultaneously at all nine campuses," said McMahan.
What PeopleSoft will allow each student to create a schedule of classes while viewing the student's past academic records and current progress report. According to Patrick Rodriguez, a second-year student, students can only see current classes.
"Also in this one-stop portal will be financial aid information and applications, and enrolling in classes from smartphones. Students trying to enroll in a full class can get onto an electronic waiting list…making [it] a paperless process," McMahan said.
With the electronic add-in code, it will eliminate the luck-of-the-draw paper, lottery system that DEC currently uses, and ELAC will transition to the professor contacting via e-mail students on first come first serve basis through PeopleSoft with an add-in code.
Among that, the LACCD have been integrating helpful modules within PeopleSoft to increase efficiency for students. According to McMahan, there will be an online "to-do list" for each student to follow throughout the year. The one-stop portal will be a place for students to actively rely on for immediate announcements and information.
The college's faculty also benefit from the new system. PeopleSoft will allow the faculty to view a calendar of their assigned classes with the class roster as well as the course's waitlist. From there, the professors can e-mail students individually or as a whole. Additionally, faculty may upload the class syllabi, worksheets, homework and any announcements.
Going in deeper, the portal will give students access to change any personal information right away online. The feature to update information online will hopefully lessen the long lines in the student service's offices and making transitions more efficient.
"The system hasn't been established yet. It is being methodically set up. Teams from each campus are spending a couple of days per month at [the] District Office just entering and auditing degree and certificate information," said McMahan.
Although the software is still in the works of creation, LACCD has been configuring the drawing boards for years to make the new SIS work seamlessly with its nine campuses. Moreover, the LACCD is working with PeopleSoft to synchronize all this date into a mobile application so that students can access this information across all common medias.
The debut for the new SIS PeopleSoft is planned for November 2015. Students are scheduled to have access to the new SIS PeopleSoft by May 2016, which is just in time for fall registration.
"We hope to gain up-to-date access to data, both for institutional and student purposes. These data are important for accreditation and for meeting state requirement," said McMahan.
Until then, all nine campuses have designated teams working on converting each school's curriculum and student date from DEC to the new SIS PeopleSoft. This is in effort of designing degree audit reports for students. Furthermore, the PeopleSoft teams are in progress of converting and validating around 80 million student records into the new SIS.
"Sometimes students are well on their way to a degree or certificate without even knowing it," said McMahan. "With the new system, students will be able to run their own degree audits, as well as check "what if" scenarios online."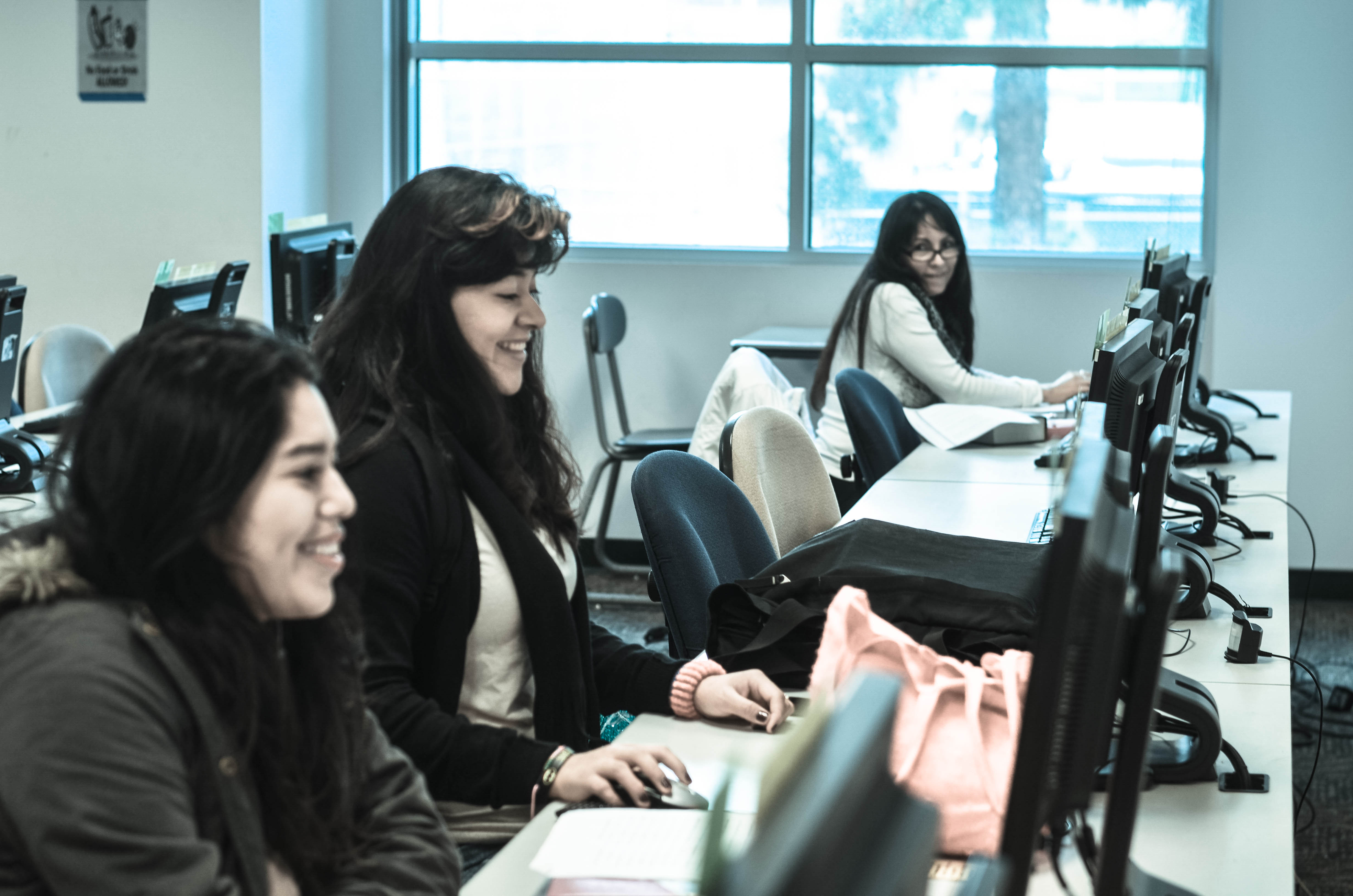 ELAC Students are navigating through the SIS DEC and external modules in prepration for their final.