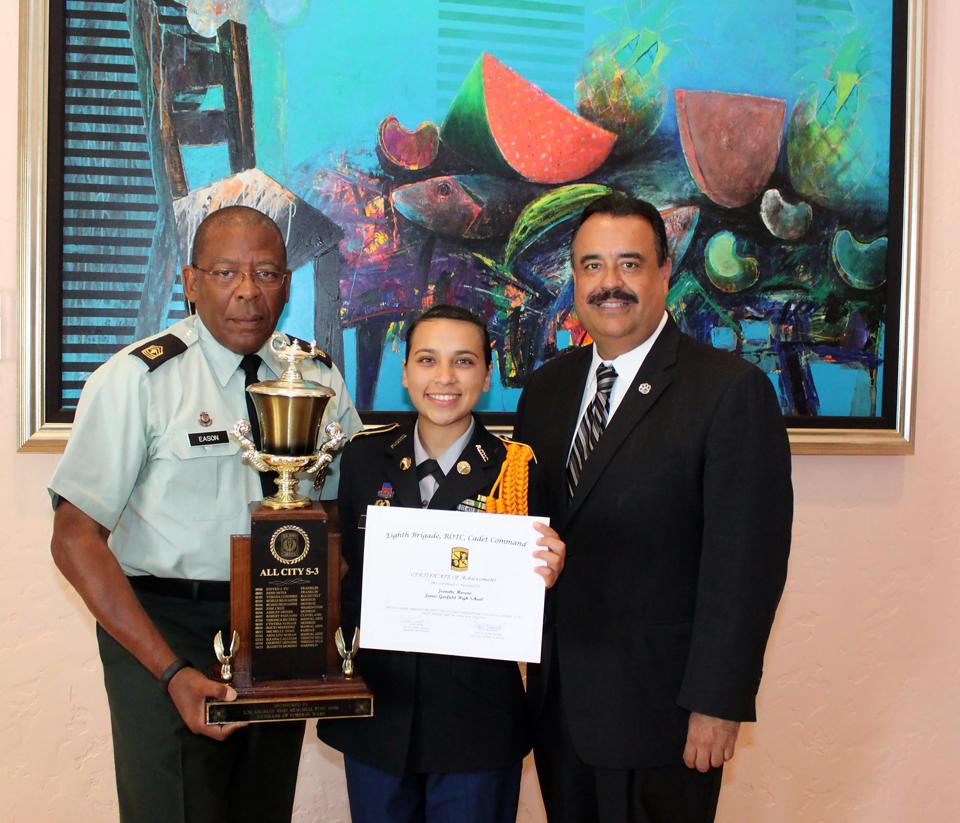 She is motivated to change people's lives for the good and make an impact on society.
Jeanette Moreno serves as an inspiration to many people and has found many ways to help both in school and in the community.
"My overall mission is to motivate people to become better citizens," she said.
Moreno is a student at Garfield High School in East Los Angeles and is part of the JROTC Program. As a Battalion Commander she is involved in projects such as raising money to help fund education programs for girls in developing countries. In addition to that, she writes letters to service people overseas.
"We understand that a lot of soldiers aren't home for the holidays and we want to give them a little piece of home by sending them a letter thanking them for their service," Moreno said.
Not only does Moreno help the community by volunteering in different charity events but she is also a peer counselor for students who want to get into college. She helps them by preparing them for standardized tests, such as the SAT and ACT.
"Jeanette is the person that inspired me to go to college. She is the one that pushed me this entire year to do good and make sure I get to graduation," said Manny Gaona, who is also part of the JROTC Program.
Every year they participate in "All City Staff", a competition that ranks all JROTC members in LA County based on their academic performance through the semester. This year, Moreno was ranked number four in all of LA County. This has inspired many to emulate her and students now see her as a role model.
"If my accomplishments can inspire others, it's very satisfying to see how you can change another person's life in a good way," she said.
The JROTC program's primary focus is to prepare their cadets for life outside of high school by instilling in them self-esteem, improving their physical fitness, teaching them to live drug free, and building a solid foundation for career development. Also they teach cadets discipline, motivation, and communication skills which, according to Senior Army Instructor Raymond L. Eason, Moreno certainly has.
Eason also described Moreno as a very ambitious student that "knows where is she going in life."
"She is pretty well set in what she wants to do. I'm sure that the JROTC is the basis of all of the skills she has acquired and will carry for the rest of her life," said Eason.
Joining the JROTC was almost an accident for Moreno. Her freshman year she had JROTC in her schedule and thought it was a mistake. After attending the first class and seeing what the program had to offer she was interested in it right away.
"I like to say it was fate. I'm glad I stayed in the program because it has been an amazing experience," said the 17 year-old student.
Moreno's dream is to first become a lawyer and then a senator. Her desire to become a senator grew after attending California Girl State, a leadership and citizenship-training program offered to young women in California. While there, all the participants had to create and formulate pretend laws and presented them to all the members of the program. One group, she says, "proposed a law that said that all immigrant families as soon as their child turns 18 had to go back to their country."
"It was that experience that made me say 'NO', I want to go into the Senate and stop certain bills like that from happening."
Moreno's priorities include inspiring students to get an education because she thinks it is the most important thing in a person's life. She strongly believes in touching people's lives by helping them in one way or another and thus far has become a voice of change in her community.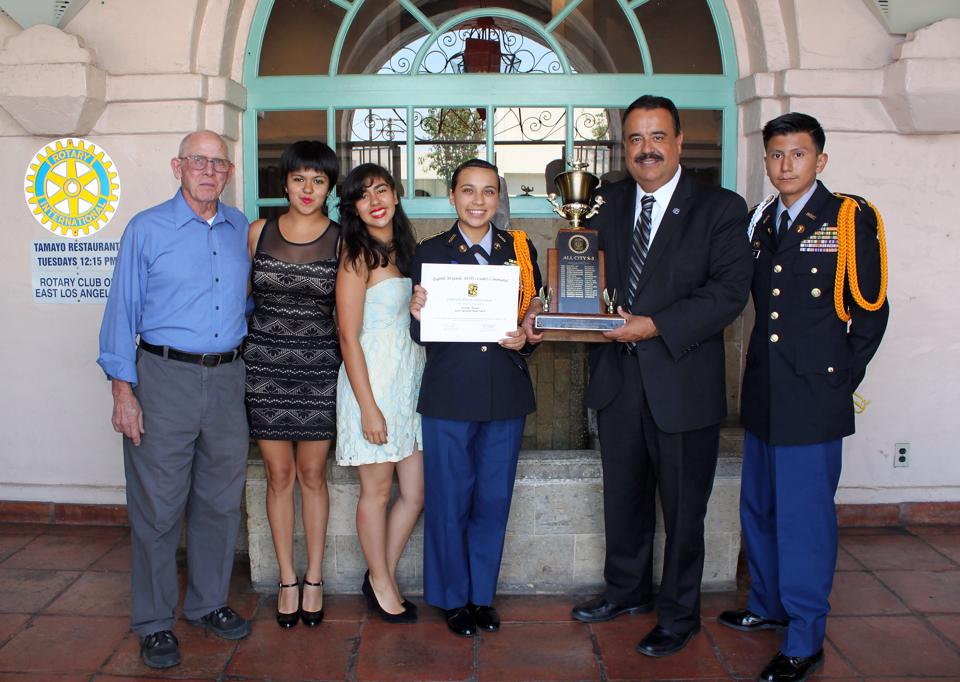 Moreno was awarded this year as 'Cadet of the Year', which is the second time she has recieved it.