The Alta Vista Apartments offer live-in work units and services for residents. The building is one effort to bring affordable housing to a city where rent prices have become an increasing burden.
Dressed in a baseball cap, plaid shirt and jeans, Angel Hernandez is the picture of classic American casual. The service he offers to clients is a little more worldly, though. Hernandez recently opened a travel agency in East L.A.
"I studied tourism, that was my field in Mexico," Hernandez, who speaks primarily Spanish, said through a translator. "We have some experience working in travel agencies."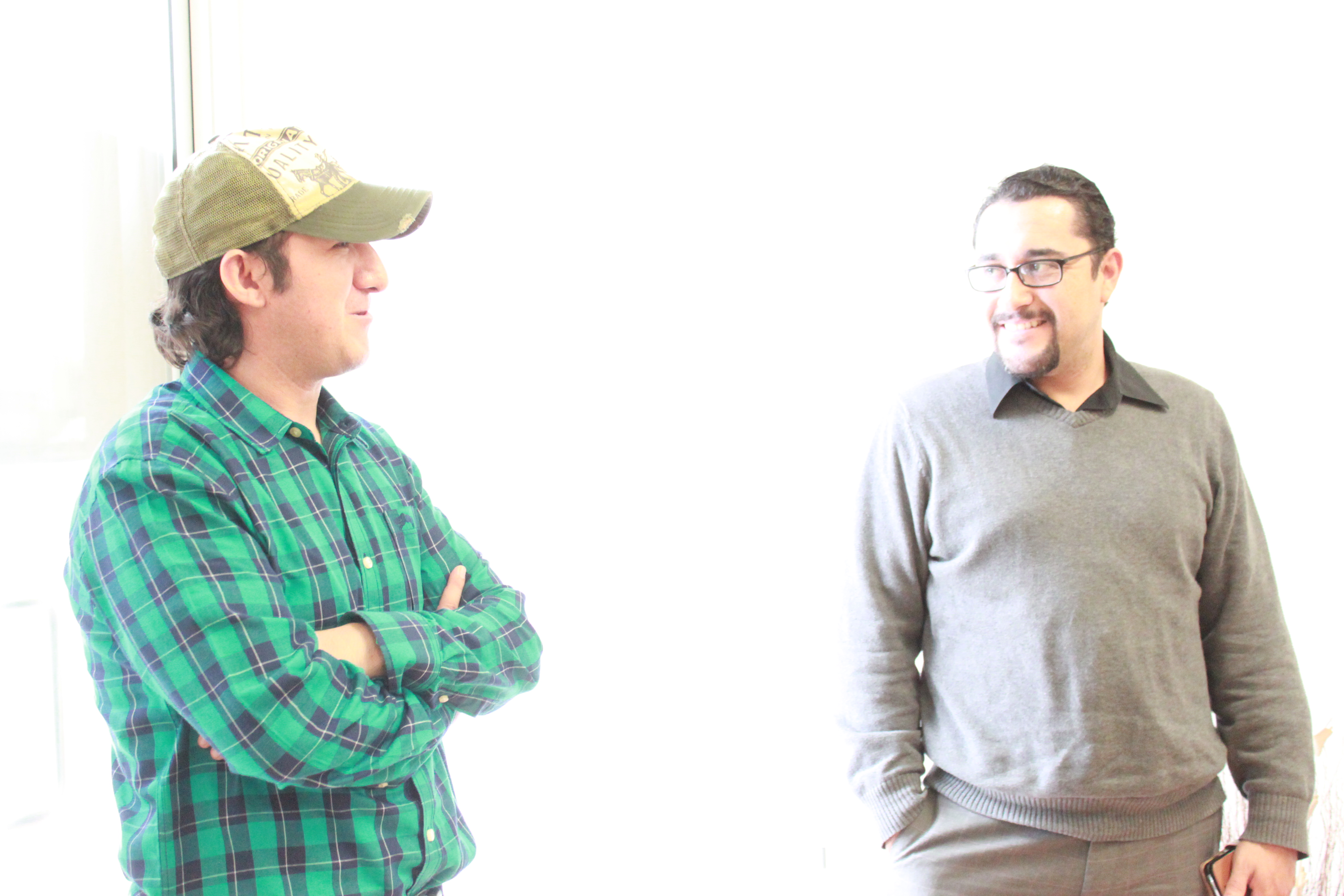 Angel Hernandez speakes with Ruben Alvarado inside the travel agency Hernandez owns and operates. (Isabella Sayyah)
Hernandez's agency, Linea Dorado, or Gold Line, has a fitting name. In addition to providing travel services, it's located directly across the street from the Gold Line Metro train's Atlantic station.
The agency isn't in one of the many strip malls near the station, however. It's part of the Alta Vista Apartment complex, which consists of 56 affordable housing units developed and operated in partnership by the East Los Angeles Community Corporation (ELACC) and National Community Renaissance (National CORE). In addition to housing units, the building also offers 11 live-in work units for residents such as Hernandez to run their own businesses out of.
Along with Hernandez's travel agency, a clothing shop, an events planning company, a photography studio and a computer repair shop, among other businesses, occupy the building.
"Those [work] units come at no cost to the resident, so they can try to start a business without having to pay the overhead," Ruben Alvarado, the apartment building's on-site economic mobility site coordinator, said.
ELACC and National CORE also offer services to all residents, including one-on-one financial assistance.
"What I do here is anything from financial coaching to home ownership preparation," Alvarado said. "And a lot of the programs I do I either do on site or I have a partner come in if it's something I can't do."
Alvarado said he is especially proud of a partnership he's currently forging with Credit Builders Alliance that will allow tenants to build credit while renting in the building.
"A lot of my population, they don't have credit established — maybe because they don't have a social security card or they have ruined credit — so no one will lend to them," he said. "So this is just another opportunity to have another line of credit."
Alvarado doesn't just help tenants, though. He is also available to members of the community who would like help. In fact, he said most of the people he's working with are actually not residents.
"Tenants, it takes a little bit of time because you have to build trust," he said. "Sometimes there's a little bit of a stigma of going to a financial coach among this population."
ELACC and National CORE also work together to bring non-financial programs to the center. Natalie Reider, senior vice president of Hope Through Housing, National CORE's social services branch, said they've seen more success with family-oriented programs so far due to high percentage of residents who are minors.
"They want more children's programming, and they tend to come to a lot of community events where the kids can come as well," she said.
Currently, there is a weekly after-school tutoring program in the community center, and Alvarado said the kids also utilize the computer lab that is open daily in the building.
Financial coaching, especially with regard to renting can be vital in L.A., as affordable housing has become a hot-button topic in the city.
"You're supposed to pay 30, 35 percent of your income toward your rent or your mortgage, and when you have folks paying 50 or 60 percent, it becomes infeasible to do anything else because all the money that's left over is for them to buy food, pay electric bills, things like that," said Ernesto Espinoza, director of real estate development for ELACC.
The average income for households of those living in the Alta Vista Apartments is just over $31,000 a year, according to statistics provided by Alvarado. According to the USC Lusk Center for Real Estate's 2012 Casden Real Estate Multifamily Forecast, average monthly rent in East L.A. is $1,266, or $15,192 a year.
There is already a long waiting list to get one of the 50 coveted spots in the Alta Vista Apartments if a resident moves out. Alvarado said it's not unusual for him to get several people walking in each day asking about renting in the building.
National CORE is trying to bring more affordable housing to the area to address the need. Reider said that the organization is looking to build more developments in Los Angeles.
"We have several other projects in Los Angeles, and anytime we can strategically place more developments near us it actually helps us structure-wise because we can capitalize on the resources we already have in the area," Reider said.
Green features of the Alta Vista Apartments
The Alta Vista Apartments earned a LEED Silver certification, the third highest possible designation in green building. Here are a few of the reasons why.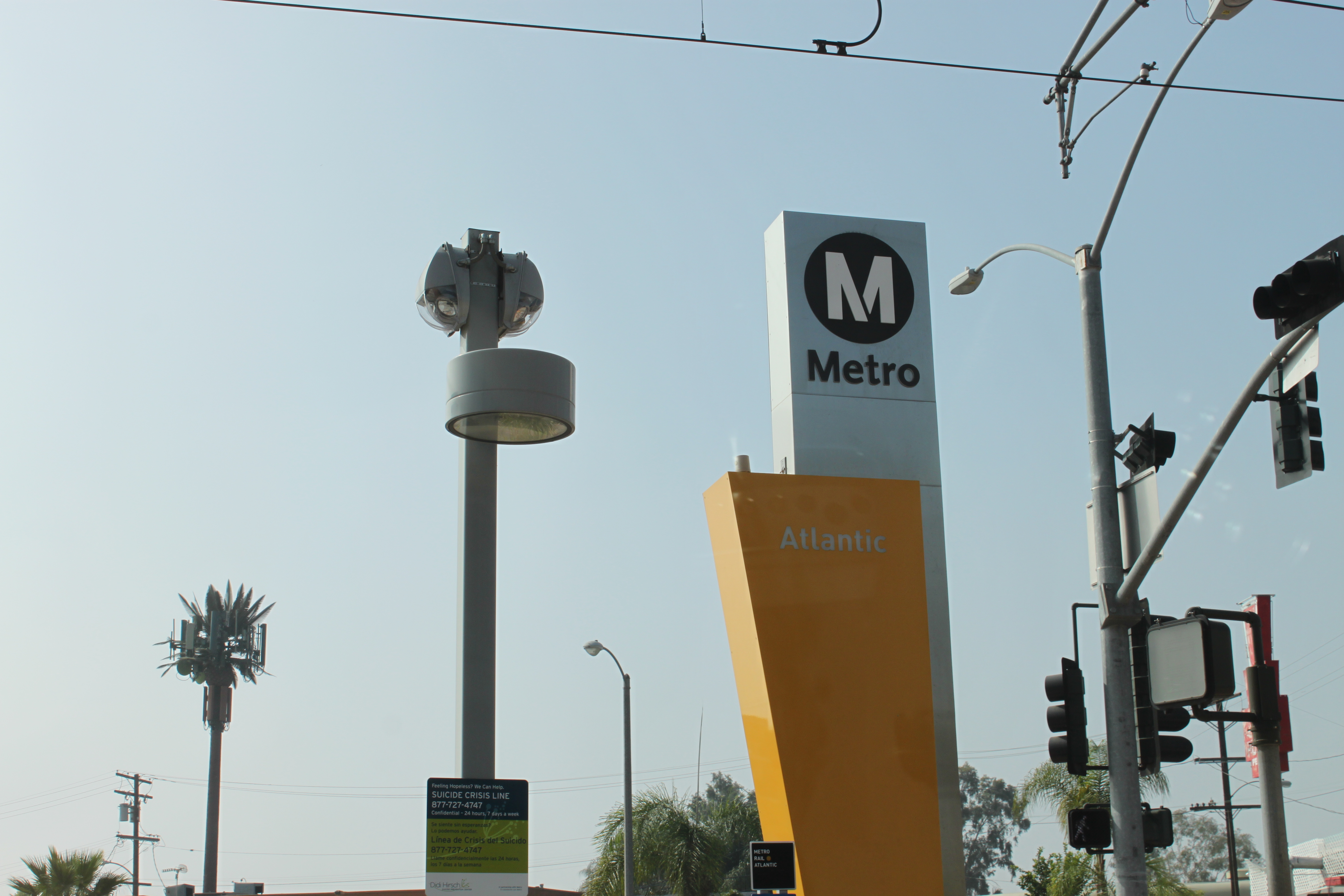 The apartments are located next to a park and public transporation, making driving less of a necessity.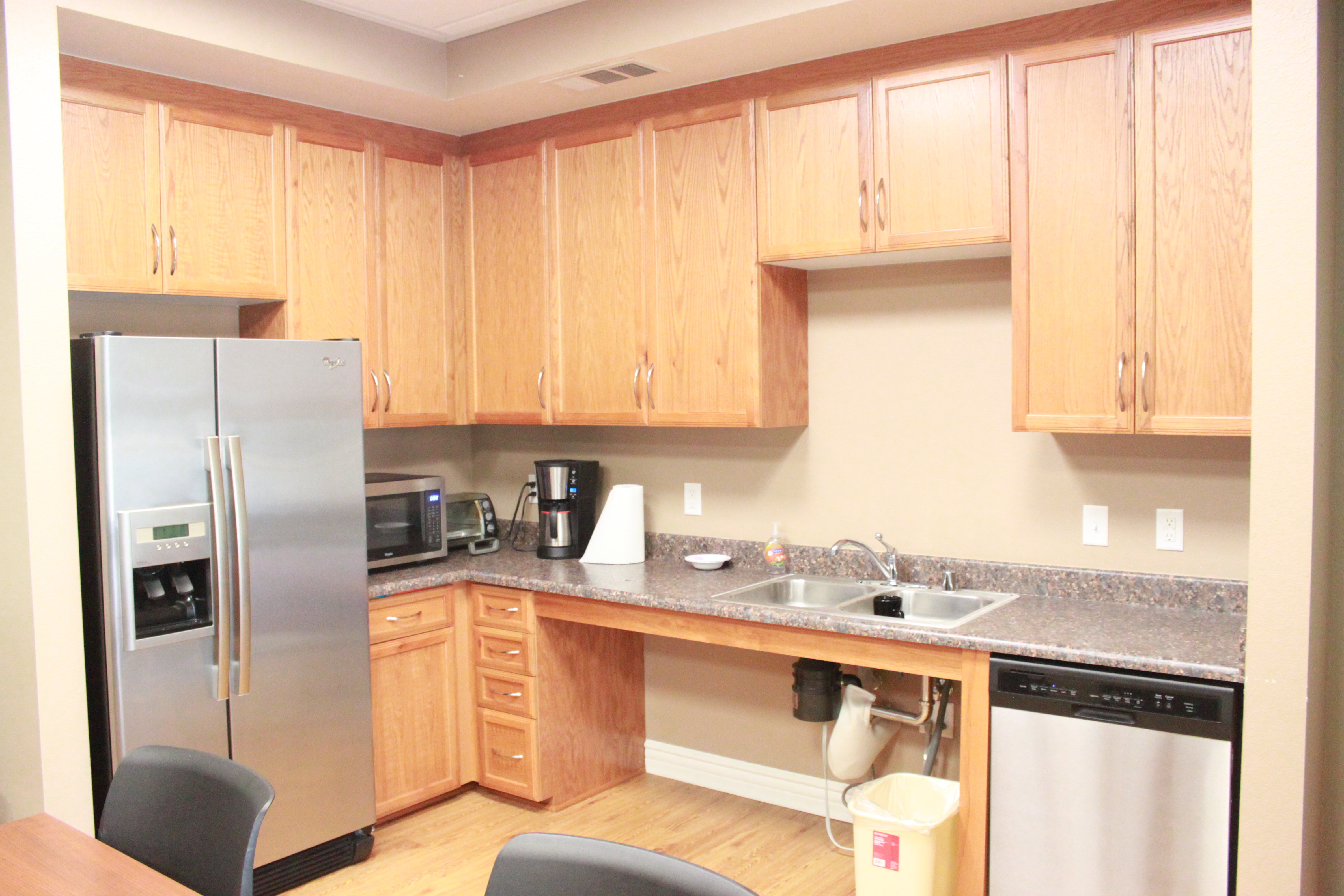 Recycled carpet and highly efficient appliances are installed in all units.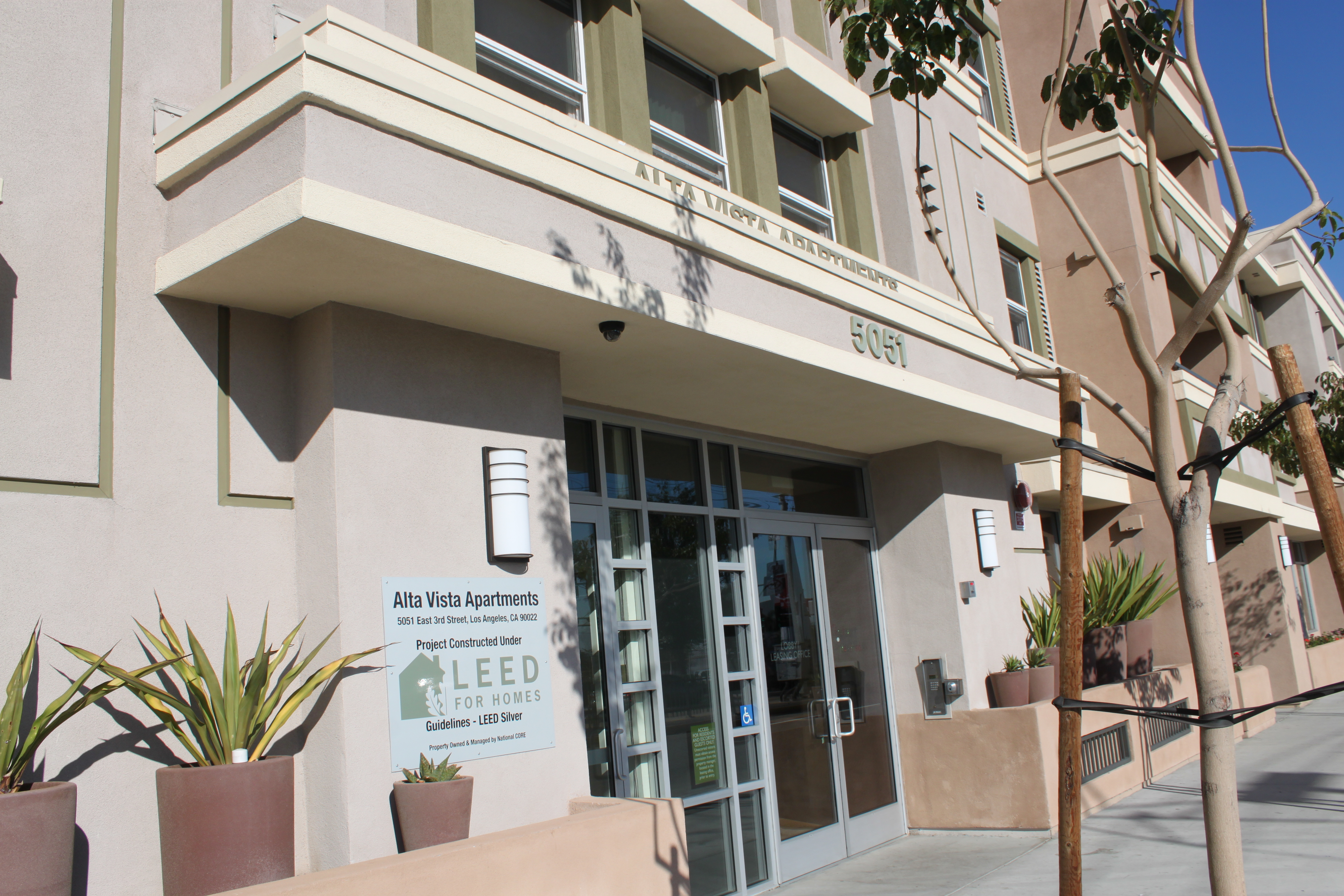 No smoking is allowed, and low to zero volatile organic compound paint was used in construction.
The Alta Vista Apartments is just one property ELACC (red) and National CORE (blue) have built. Check out their other developments: