In the Maravilla area, the how and why of the buildings tell a story of the community's history, just as much as the people do. In one particular instance, a building carries the transcendent legacy of a man who broke borders.
Mild-mannered children read their picture books in the corner, unassuming walls are crafted papier-mâché objects with shallowly inspiring quote, and tutors do practice sheets with adults from a nightly educational program.
But despite the typical public library backdrop, the building is nowhere near ordinary. It holds an entire collection of movie scripts, scrapbooks, personal papers and other memorabilia that once belonged to Anthony Quinn. And the building stands where the actor grew up.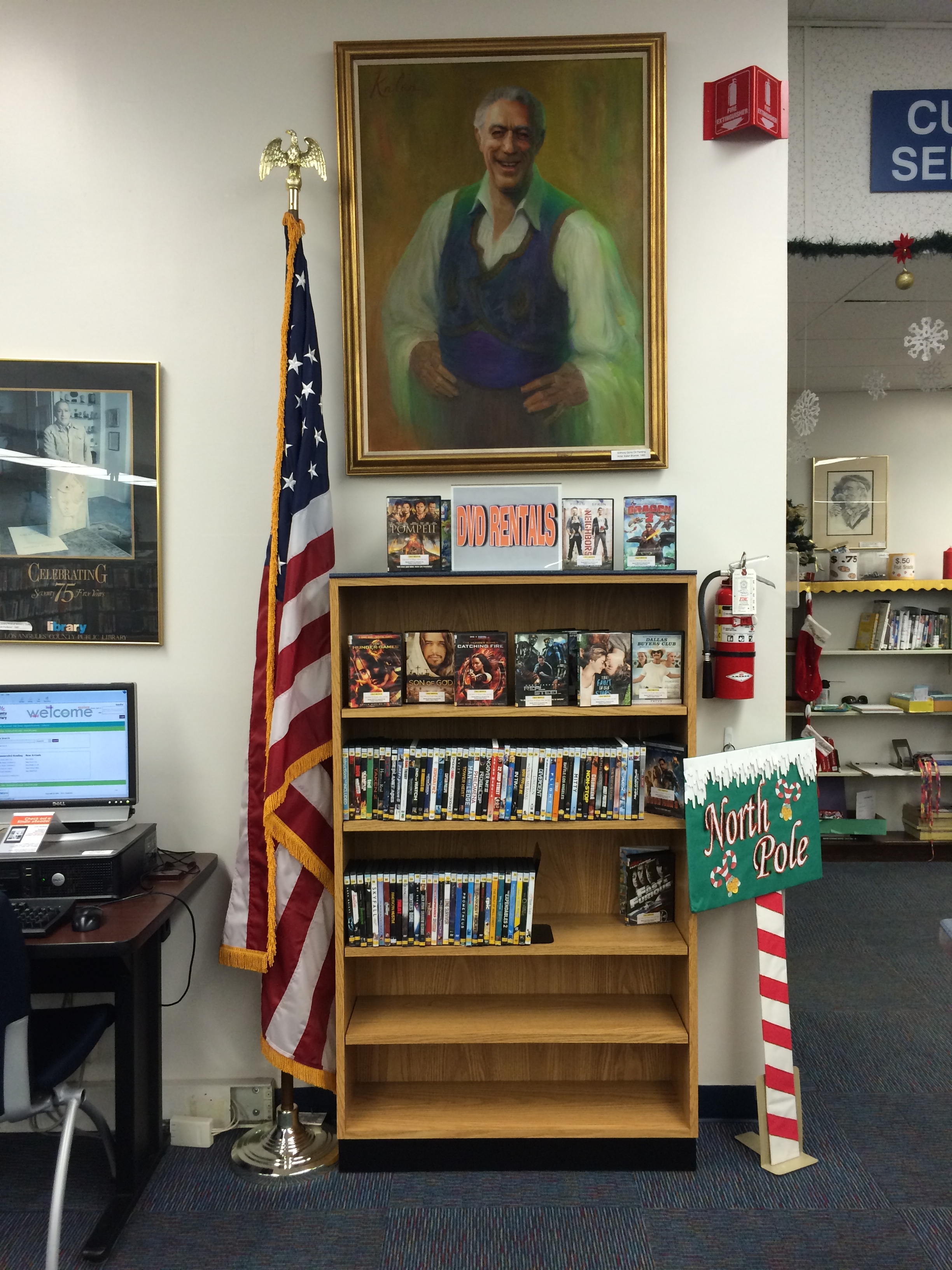 Anthony Quinn, a Mexican-American actor and Boyle Heights native, was an iconic figure for East L.A. residents. Giving back to his community, a public library was named in his honor with his art, writing and legacy to remain within its walls for generations to revere.
The actor was born Antonio Rodolfo Quinn Oaxaca in Chihuahua, Mexico, during civil unrest. At a young age, he moved to East Los Angeles where his career in film would begin. His life in East L.A. consisted of an unassuming school experience, a budding baseball career and haphazard visits to church. Quinn was always interested in more than just acting. He was a boxer, studied art and architecture, and loved to write.
However, Quinn was always drawn to acting and after playing many small roles, he received his big break playing opposite Marlon Brando (a.k.a. Don Corleone) in Viva Zapata! (1952). From here, Quinn would live out a very long acting career, earning two Oscars as best supporting actor, the first in 1952 for Viva Zapata! and the second four years later for his portrayal of painter Paul Gauguin in Lust for Life.
While Quinn was winning Oscars and making movies, the Los Angeles County Public Library system was expanding and one of its first branches was budding.
The Belvedere Library was established in January 1914 as one of the pioneer branches of the newly founded Los Angeles County Public Library system. By 1925, the library's book collection had grown to several thousand books, which demanded an expansion. The library moved once more until 1973 to Cesar Chavez Avenue, where it currently resides. In 1982, the Belvedere Library was renamed the Anthony Quinn Public Library because this location is the site of actor's childhood home.
Today, this library is more than just its numerous moves and famous namesake. It's become a home for an area that thrives off of its community.
"It's kind of like the watering hole. You see a lot of kids from different schools, different grades come here and they all kind of become friends, and it's really nice to see the community come together," said Julio Santoyo, the library aid and lifelong patron of Anthony Quinn Library.
Santoyo fondly remembered himself what it was like going to the Anthony Quinn Library as a child with his siblings and relatives. And the connection and relationships are made and seen beyond just the children.
"I believe, in this community, it's not just a library. It's more like, for some of the kids it's an after school hangout, for some of the parents, it's a place where…they can come and get help for their kids," said Maribel Alvarez, the library manager of Anthony Quinn Library.
This community reaches across its varying generations and fosters personal relationships and memories that remind the residents of the Maravilla area of the great community that has connected them through this library.
Today, the Anthony Quinn Library remains an important community center and an unofficial memorial to the prolific actor.
The building's outside mural was recently restored by the Social and Public Art Resource Center after the library underwent renovations and re-opened in 2001. The conservation efforts are indicative of the lasting endurance the community wishes for this building – this watering hole – to have.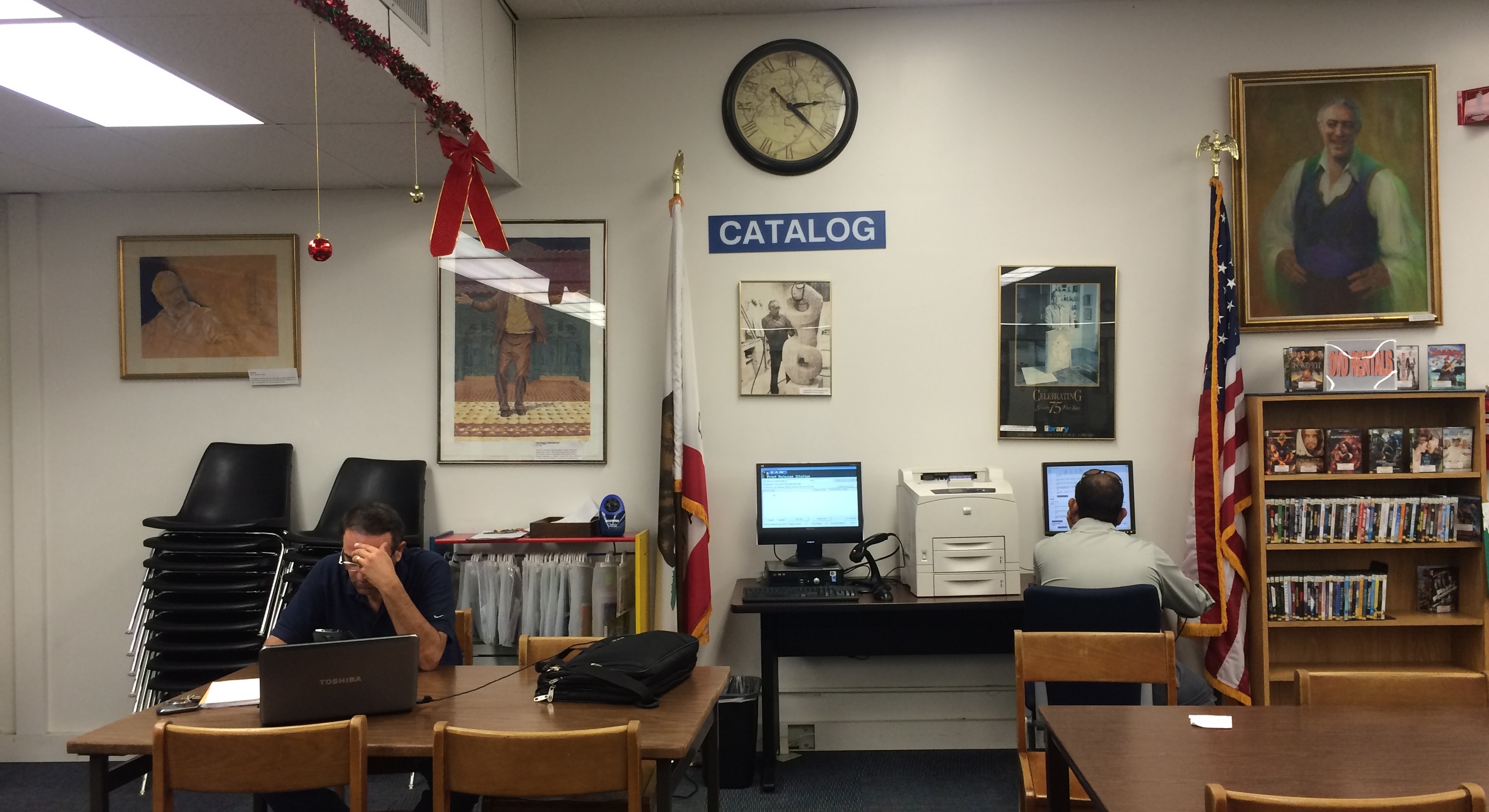 This wall was dedicated with artwork and photographs of the actor. Most were donated by Quinn's family.