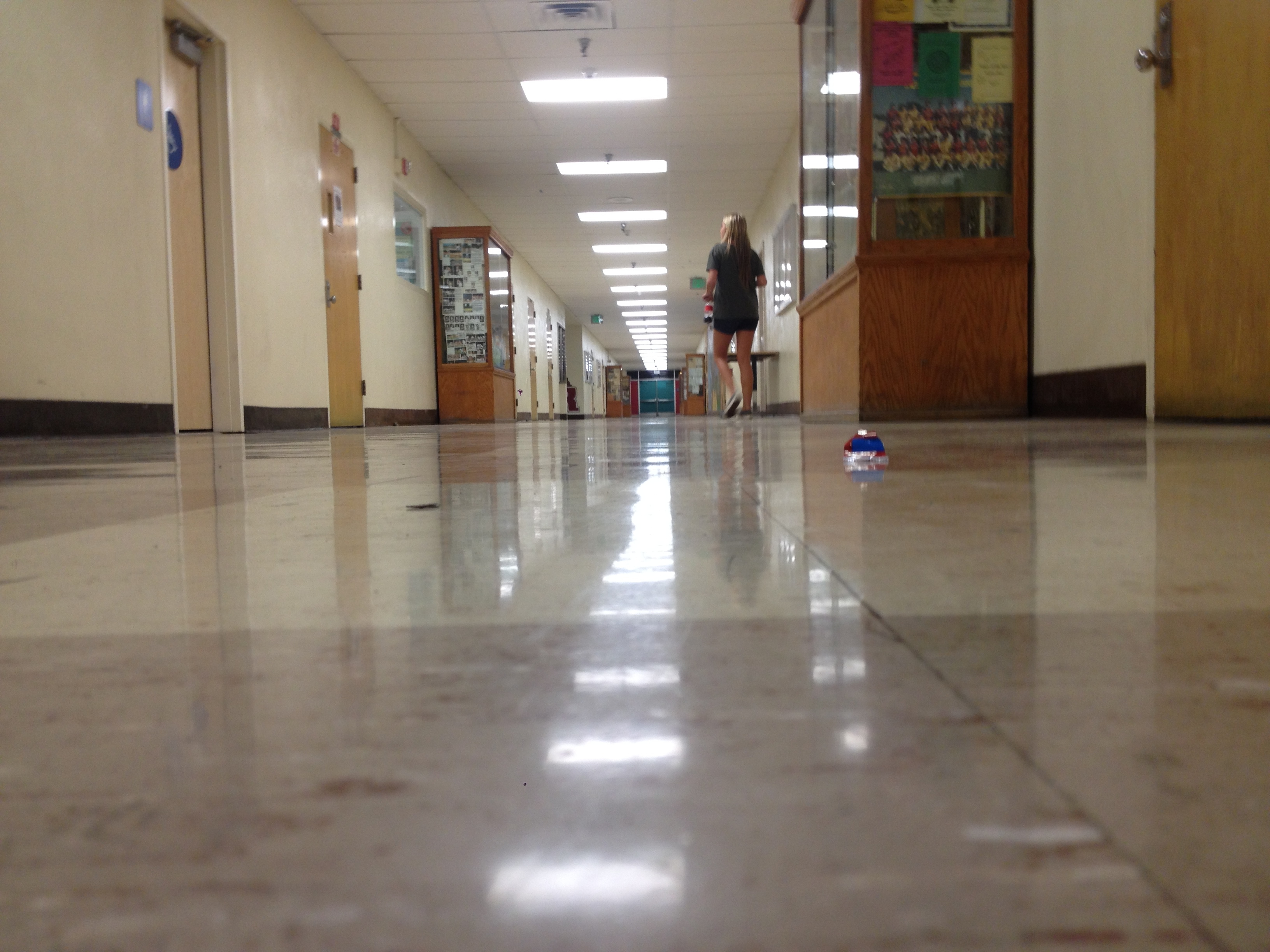 LAUSD schools in low-income areas face serious challenges without the luxury of private funding.
On Tuesday nights at Roosevelt Adult School, you'll see a lot of red.
Students, teachers, and faculty join forces and deck themselves out in red attire.
It's a special night for the Roosevelt Adult School. The sea of red shirts is not an effort to look pretty. Rather, this weekly dress activity symbolizes the school coming together for change.
"Red shirt Tuesdays are used as a day where the school comes together as a unit to raise awareness for the Schools LA Students Deserve campaign," said Laura Vasquez, teacher and counselor at the Roosevelt Adult School. "It's fun to see new students become a part of the movement that will hopefully help us all."
Schools LA Students Deserve is primarily a K-12 campaign in the Los Angeles Unified School District that aims to build a new vision for education in the district. The movement has expanded to include over 100 members, with educators, youth, family members, and community members. Schools LA Students Deserve is a lobbying group that is based on enhancing the complete student experience at LA Unified schools. In order for their plans to roll out, the movement asks for a greater budget for schools in low-income areas. So, rather than raise funds, the organization raises awareness to try and get the attention of the school district.
"Doesn't everybody deserve to have a nurse on their campus, a library, properly functioning bathrooms," asked Vasquez, an active member of the campaign. "The things that you and I had at our schools are just not available to students where schools aren't funded right, and that just doesn't seem fair at all."
The Roosevelt Adult School is one of dozens in the LAUSD that help raise awareness for the cause by participating with red shirts on Tuesdays. Not only do the low-income schools strongly desire their request, but they also know the LAUSD has the ability to make the appropriate changes.
"If they have the money to give out all these iPads that I'm hearing about in the news, I really think they could help us out more," Vazquez added.
The Schools LA Students Deserve campaign serves as a symbol of the issues in funding in many low-income neighborhoods in Los Angeles. Inequity of public school funding is an area of concern for many other schools in LAUSD, including the neighboring schools right around Roosevelt.
In our Soto station beat, there are five LAUSD schools: Roosevelt High School, Hollenbeck Middle School, Breed Street Elementary School, Euclid Avenue Elementary School and First Street Elementary School. Though the adult school is the only one actively involved in the campaign, the other schools in the area suffer from a lot of the same issues.
"The (Schools LA Students Deserve) campaign is so powerful for us because it doesn't just affect us, we have kids who would benefit from the changes as well," said Christian Aranda, a 29-year-old father of two sons at Euclid Elementary. "We are trying to do everything we can to get the district to realize how amazing these extra funds would be for our community."
According to the Los Angeles Times, the median household income in Boyle Heights is just $33,325. This figure is over $20,000 less than the median income of Los Angeles households in general. Thus, private funding is essentially not available for the schools in the area.
"Private funding is really not a thing out here in Boyle Heights just because there isn't as much money as there is in other places in the district," said Randy Romero, Principal at Hollenbeck Middle School. "It's tough because we really could put some extra money to good use here at Hollenbeck."
All schools in the LAUSD receive the same amount of money from the district per person in their school. The funding is broken down to roughly $10,000 a student, according to an executive official at LAUSD. Though it does sound like a lot, it really puts administrators in a bind.
"We constantly face financial binds in terms of personnel at this school and who we can hire," said Ben Gertner, Assistant Principal at Roosevelt High School. "I have one custodian here during the day, who does an amazing job, but there is no doubt that he should have more help. We just unfortunately don't have the funds to bring someone else on."
Other LAUSD Schools like Venice High School, which have students from areas such as Marina Del Rey and Venice, have very different circumstances than the schools in Boyle Heights. At Venice High, the school benefits from consistent private funds every year.
"The extra money we get privately really, really helps us a lot," said Marianne Clary, counselor at Venice High School. "Though we're always trying to find more, it's awesome because the extra money is able to really enhance the student experience."
This enhanced student experience is unfortunately something that students in Boyle Heights will never be able to experience with the current budget. Unless change is made to the low budget that the district rations out, inequitable student and teacher experiences will continue to be a reality in the Los Angeles Unified School District.
The Los Angeles Unified School District… Is it really that unified? Below, the videos use active employees of the schools to help take you through the unavoidable strife that these schools go through every year.