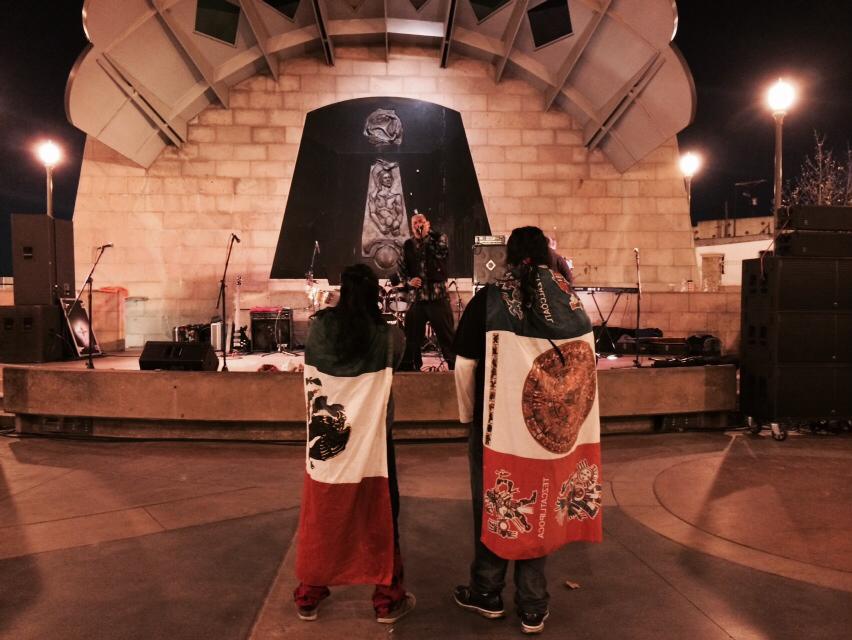 Mariachi Plaza gathers businesses and organizations to unite the community and promote their Latin culture. Organizations, whether that is small restaurants, cafes, or other shops, hope their roles in providing advertisements for local events will keep the Latin culture prevalent throughout Boyle Heights. With diverse multimedia elements, this page offers a significant insight into the culture that business owners and residents hope to preserve.
The First Street Community Business (FSCB), partnered with a local talented musical collective of artists, comes together to perform for Boyle Heights residents.
Artists include Mariachi, Aztec Dance, Rumba, Rock, Salsa, Jazz, as well as other forms of music.
Businesses and organizations presented their ideas and objectives that the FSCB will be involved in to create a more self-sustainable economic future for the community of Boyle Heights.
Business owners also highlighted products available for residents to purchase. While the goal of this event was to encourage single residents, families, and business owners to unite within their community, it also allowed the artists to publicize for their musical events.
This "Unity and Solidarity Festival" was in an effort to promote unity as well as display and celebrate the diverse cultural treasure within the area.
"It was a very successful night and we couldn't have done this without all of the performers having a true passion for this community," said Bianca Uli Estrada, a long-time resident of Boyle Heights.
The local event also took place to encourage festivalgoers to patron the shops and restaurants on the day of the festival and in the future.
Carlos Ortez, owner of Un Sol Kitchen said, "We have to socialize to keep people happy. It helps the culture alive here. It's just what we have to do."
Ortez has a passion for uniting the local community and promoting the art and culture associated with Boyle Heights and Mariachi Plaza.
"There is no sense of community where I live. I want to make sure Mariachi Plaza and the families here have that," Ortez said.
The long-time restaurant owner fears this small community will forget the importance of preserving their Latin culture. In an effort to prevent this lack of unity and tradition, Cortez puts advertisements in various stores to promote events and festivals and encourage individuals to attend.
"My restaurant is only one source of advertisement…I go to different places here and bring flyers with information on events and activities going on."
Ortez said that hosting frequent events and festivals in Mariachi Plaza gives the various organizations an opportunity to culturally unite outside of competitive business.
The House of Trophies and Casa Prieto Sporting Goods are two small industries that have a very prevalent rivalry. While the two compete with one another to stay in business, Cortez has recognized that the stores struggle to remain cordial.
Saul Gonzalez, owner of the House of Trophies, said that he does not attend events put on by the community. "I come here to work… to work, and that is all," Gonzalez said.
While Gonzalez said he believes it is important for Mariachi Plaza to preserve the Latin culture, he added that he does not want to be involved in activities with his competitive rivalry.
"If there was no history of previous competitiveness, this community may have a better sense of unity," Ortez.
Ortez has made it his priority to reinforce the Latin culture and gather the owners of all the businesses to celebrate and preserve the same community. Ortez said he wants to bring to the community an alternative way of living by providing healthy, commercial food that all individuals enjoy.
Aside from musical performances, Ortez said that food is an excellent way to bind the community.
Ivy Gonzalez, an employee at La Primera Taza, understands the significance of promoting events to gather the community in Mariachi Plaza.
"I think it's a good idea that people like Carlos go to places along First Street handing out flyers. It's a reassuring feeling to know there are people out there who care about making sure this community stays alive," Gonzalez said.
"As a favor to Carlos, I physically hand out some of the flyers to customers and tell them to attend. I really hype it up to get them excited. And honestly, I always get shut down," Gonzalez said.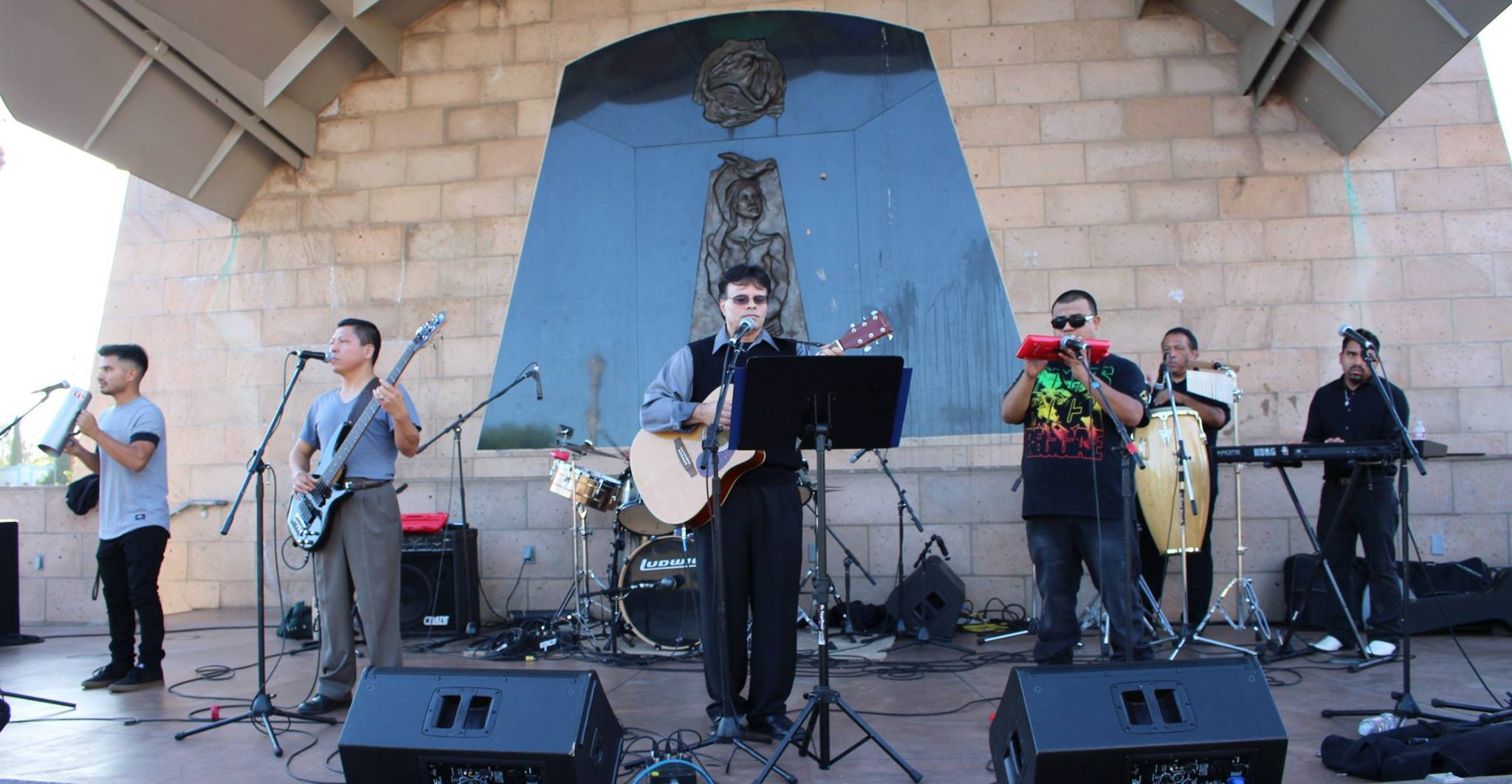 Gonzalez said she tries to remind customers and residents that their surrounding neighborhood is making a conscious effort to promote and encourage this Latin culture.
"Culture is a way of life. It's how we identify ourselves. Understanding others allows for a better knowledge of oneself," Ortez said.